The
RecentChangesCamp
is a "free" conference being held this weekend at
University Place
, in Portland, Oregon. It's all about
wikis
— collaborative Web sites that allow users to add, revise or delete material — and what it means for communities.
RecentChangesCamp is named for a feature on wikis — "recent changes" — that displays a site's freshest revisions,
as pointed out in an Oregonian article
. The online encyclopedia
Wikipedia.org
, now the 19th most popular site on the internet, is one of the best examples of self-edited Wikis. It is now a global phenomena, applied by many large companies and hobbyists alike to exchange and develop collaborative knowledge bases.
The structure of the meeting has taken on the structure of the technology, with participants building their own agenda, with adhoc birds of a feather meetings and unstructured discussions where participants are free to be "butterflies" and flit from one group to the other. The conference is guided by the ideas of the
Open Space
movement. The conferenced starts in the morning with all hundred or so attendees sitting down and forming a large circle. Anyone who has volunteered hold a discussion can use this time to announce their topic, location, and meeting time.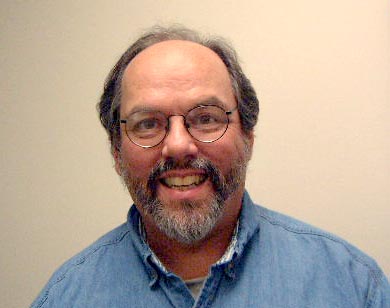 Wikis were invented by Portland software engineer
Ward Cunningham
(above), who opened Friday's session by encouraging participants to open themselves to others' ideas and resist the urge to dominate a conversation with their own thoughts.
"Suppress that enough that you can listen to other people and feel where their passion comes from," Cunningham said. "That's, I think, a very wiki way to work."
DailyWireless editor Sam Churchill asked
Ward Cunningham
what it all means. "Wiki has become a model of a new way of working," said Cunningham, who is currently involved in the
Eclipse Foundation
, an open source development from IBM. IBM believes software can be developed faster and better by adopting a modular, open source architecture.