The State of Oregon is building a state-wide public service radio network. All 50 states are under a federal mandate to make their public service radios interoperable. Oregon telecommunications is no different.
Oregon is spending $500 million on the state-wide wireless network called OWIN — the Oregon Wireless Interoperability Network (video presentation).
Federal Engineering was contracted and proposed building a $600+ million state-wide network (above) in January, 2007.
The Oregon Telecommunications Coordinating Council (ORTCC Report, pdf), "studies alternative approaches to providing coordinated statewide, regional and local telecommunication services, including providing services to unserved or underserved areas of the state" (list archive). They hope to coordinate both public and private investments in telecommunications to benefit all Oregonians.
Interoperability is the mantra, enabling police and firefighters to talk to each other. New York's Statewide $1B Wireless Network and the $10 Billion 700MHz federal IWN network that serves some 80,000 federal agents, utilize Project 25 radios — handheld radios that utilize internet connectivity between radio towers and digital encryption.
Oregon's State Interoperability Executive Council (SIEC) is charged with developing an interoperable statewide public safety system with 17 voting members of SIEC from state and local public safety organizations. The network is being developed by Oregon Wireless Interoperability Network (OWIN). House Bill 2101 (pdf), created OWIN "to develop, finance, maintain and operate a single emergency response wireless communications infrastructure for all state agencies." The Governor's 2007 budget provides $561 million total funds for the first phase of OWIN (January Update).
The state's automated procurement system, the Oregon Procurement Information Network (ORPIN), will be used to distribute the RFP.
Governor Kulongoski's budget for 2007 includes $561 million to establish the Oregon Wireless Interoperability Network. The money would go toward building 54 communications towers around the state to allow first-responders from state, local and federal agencies involved in emergency operations to talk to each other.
Sean McSpaden of Oregon's Administrative Services, says it's the biggest IT project in the state — by a factor of ten.
Oregon hopes to get partial funding from DHS. Some $7.8 million in federal homeland security grants was distributed last year for Oregon communication systems.
Right now, different agencies (Forestry, Transportation, State Patrol and Corrections), have separate, state-wide networks. That has led to incompatibility and duplication. The $500 million upgrade will fix that.
Currently, most trunked public safety radio systems in the U.S. conform to the legacy APCO Project 16 standard, which proliferated among the many trunking systems in the U.S. beginning in the late 1970s: EDACS, Smartnet, and Smartzone. P16 only defined functionality and does not define the "handshake protocol" so users did not get interoperability. Project-25 was supposed to change that. The Integrated Wireless Network uses Project 25 radios and standards to negotiate the Byzantine maze of proprietary radio systems used for decades by public safety agencies in the United States. But interoperability between different P-25 radios is still a problem.
The Project 25 standard, first offered by Motorola, has taken more than 16 years — and is still evolving. Project 25 Radios are available from E.F. Johnson, MA/Com and Motorola among others. The Alaska Land Mobile Radio project and WyoLink use them. Washington State plans a $600M system while Florida already has a $900M system and New York has started on their state-wide public service network. The State of NY will pay $790 million to buy P-25 radios to access the $2 billion state-wide network over the 20-year life of the contract with M/A-COM. The $790 million figure dwarfed the $100 million estimate provided by M/A-COM while the massive project was being bid.
OWIN grew out of Homeland Security's "Safecom" program to develop interoperable city, county, state and federal public safety communications using P-25 radios. The federal 700 MHz Integrated Wireless Network was initially tested in western Washington State, according to Sparling (pdf), an engineering firm who has a white paper on Northwest radio interoperability. Northrup Gruman and Verizon won the $10B national IWN contract.
But what about 700 MHz broadband?
A P-25 radio (for $3,500) does voice (and 9Kbps data). A Mobile WiMAX device (for one tenth the cost), will do voice and 900Kbps data. WiMAX can support many more users per tower. At 700 MHz, Mobile WiMAX will go faster and further than cellular data and is expected to be considerably cheaper. With instant access to maps, photos and live video. With push to talk voice. With interoperability and security.
Commercial networks WILL buy 700MHz spectrum next year. Then they will build a parallel system. That's a given.
CTC Telcom in Wisconson uses Soma's 700Mhz FlexMAX gear today. SOMA Networks paid QUALCOMM a royalty fee for the OFDM/OFDMA technology developed by Flarion. AT&T is using Soma gear near Las Vegas. Soma delivers rural broadband voice & data services at 700 MHz using chips from Sequans Communications. SOMA's base station has a cell radius of ten miles (16 km) and can serve thousands of subscribers at 12 Mbps.
The USDA's Rural Utilities Service (RUS) has authorized 700 MHz SOMA gear for RUS grants and loans. Other 700 MHz vendors are sure to follow. CTC's ICALL Plus package bundles unlimited local and long-distance telephone with 1.5 Mbps data service for $44.95 per month. Internet data-only packages begin at $14.95 per month. CTC says the 700 MHz SOMA system reduced their operational overhead costs by 90 percent.
A Netgear router (right) uses broadband wireless for the backbone. Kyocera's WiFi Router and Sprint's WiFi Router ($250) will likely be upgraded for WiMAX backhaul.
Cheap. No wires. Put them anywhere.
Firefighters may put HSDPA/EVDO wireless routers inside their vehicles because they'll want broadband for their laptops. P-25 radios can't handle more than 10kbps — they're just good for voice. By contrast, 700 MHz Mobile WiMAX can deliver maps and pictures directly to handhelds and laptops — anywhere.
Wouldn't it make sense to work together? Sharing facilities — where it makes sense — could provide redundant backup and universal service. The Feds (and Oregon's public service agencies) will be stuck with slow, expensive P-25 radio network for decades. Taxpayers will be stuck with the bill. A dual-use service might provide "talk channels" for police and broadband for everyone. Organizations like Cyren Call and Frontline Communications hope to build such dual-use networks — at little taxpayer expense.
Mobile WiMAX starts this year (at 2.5GHz) and may move to rural areas in 2-3 years (at 700Mhz).
Here's the deal:
Right now most police and fire radios use the 800 MHz band. The US government transfered television channels (70-83) to public service radios some 20 years ago.
Now they want more channels. The government has now set aside television channels 52-69 (the 700 MHz band) for that purpose.
The 700 MHz band consists of 18, 6MHz channels. Right now police and fire will get 4 channels (2 up and 2 down). They are lobbying for 30 MHz more (essentially five more, 6 Mhz channels). Then public service would essentially "own" tv channels 60-69.
The lower 700 MHz band has eight tv channels (Ch 52-Ch 59). This is a commercial band. Three of these channels have already been auctioned (Ch 55 which is Qualcomm's mobile tv service MediaFLO) and Ch 54 & 59, bought by Aloha Partners which also plans mobile tv service. That leaves five, 6 MHz channels to be auctioned next year.
One group that has a big interest in 700 MHz are the feds. They want 2-way radios that include crypto and are interoperable using the Project 25 standard. But those radios cost $3,500. The Feds plan a $10 Billion nationwide network using P-25 radios. The Integrated Wireless Network (IWN) system will use the internet to interconnect the thousands of 700 Mhz radio towers in every community in the nation.

Designated Purpose
Amount of Spectrum
Narrowband
(6.25 kHZ)
WideBand
(50kHZ)
General Use
12.5 MHz
(52.1%)
7.7 MHz
(1232 Channels)
4.8 MHz
(96 Channels)
Interoperability
2.6 MHz
(10.8%)
0.8 MHz
(128 Channels)
1.8 MHz
(36 Channels)
Secondary Trunking
0.2 MHz
(0.8%)
0.2 MHz
(32 Channels)
-0-
State License
2.4 MHz
(10.0%)
2.4 MHz
(384 Channels)
-0-
Low Power
0.3 MHz
(1.3%)
0.3 MHz
(48 Channels)
-0-
Reserve
6.0 MHz
(25.0%)
0.6 MHz
(96 Channels)
5.4 MHz
(108 Channels)
Total
24 MHz
(100%)
12 MHz
(1920 Channels)
12 MHz
(240 Channels)

Of the four, 6 MHZ tv channels devoted to public safety, almost two, 6 MHz channles are reserved and unused. The Feds want to squeeze four "broadband wireless" channels in the unused channels. They would each be 1.25 MHz wide — essentially EVDO cellular channels. The Feds are now cutting checks to the states to develop interoperabily using 700 MHZ (Project 25 radios), and they want that broadband space for their $10B IWN system.

WiMAX will – by most accounts – deliver at least twice the speed at half the cost of cellular HSDPA or EVDO. Some — like Sprint — say it would be 1/10th the cost. Verizon is pitching their own nationwide 700 MHz public-safety solution using Qualcomm's proprietary Flarion with 1.25 MHz channel spacing.
A proposal from Cyren Call Communications asks the FCC to keep its 24 MHz of spectrum for public safety and gain another 30 MHz of spectrum currently scheduled to be auctioned for commercial purposes. An assigned "trustee" would manage the shared band for both pubic safety AND commercial users. It's one proposal to manage the limited resource on 700 MHz.
I think there's the possibility that the State of Oregon could offer ALL citizens access to broadband. Sharing facilities to deliver 700 MHz wireless broadband for both commercial and public service would lower costs. It might be managed like Cyren Call. Public service agencies get additional commercial services and redundant backhaul. Consumers get lower costs — and broadband wireless everywhere.

The State of Oregon (via OSP, DOF and DOT) has telecommunication infrasture thoughout the state. It's now being upgraded to 700 MHz at a cost of some $500 million. If the State partnered with Sprint or Clearwire, for example, commercial Mobile WiMAX operators might trade their use of government-owned towers for broadband services to the public. Everyone wins. Because 700 Mhz, can deliver 10-20 mile range, it could deliver faster, cheaper, better services for everyone
Five SONET rings and nine projects were approved by the Oregon Economic and Community Development Commission to tie the state together.
Private companies like LightSpeed Networks (formerly NoaNet), also tie much of the state together with fiber.
Federal government incumbents may need to move their current microwave backhaul to new frequencies like 1750 MHz to 1850 MHz (in preparation for AWS), while non-government users may deploy new systems in the 4 GHz or 7 GHz bands. But significant modifications to the antenna system would be required to support the new frequencies.
Commercial 700 MHz will provide their own microwave backhaul. Fujitsu is now shipping its 5.8GHz WiMAX radio-on-chip. A $5,000, 25Mbps WiMAX backhaul will beat a $50K microwave T-1 link — almost anyway you cut it. WiMAX is twice as energy cost-effective than WCDMA says ABI research. WiMAX can accommodate 11 times today's average data consumption and still be more energy-cost-efficient compared to HSDPA. That means solar and backup power are cheaper.
Wireless Priority Service (WPS), gives public service users priority on busy cell sites. It might be used for commercial 700 MHz voice/data service, too.
The High Tech DTV Coalition wrote a letter to Capitol Hill opposing the use of more channels on the high 700 MHz band for "public safety". The letter was signed by the CTIA cellular trade group as well as Qualcomm, Verizon Wireless, Aloha Partners, Alcatel-Lucent, Cisco, Intel, Texas Instruments and others.
The letter could be the start of a broader industry campaign to counter lobbying by Cyren Call Communications and public-safety organizations to set aside for public safety half of the 60 megahertz in the 700 MHz band set for auction. Cyren wants "dual use" of 30 MHz in the high 700 MHz band. They argue that because space is limited at 700 MHz, some sort of managed dual-use would more effectively utilize the band.
Who's going to pay for a government run, state-wide network? You.
RUS funding for rural broadband, which is taken out of your phone bill each month, is broadly perceived as broken, however. That's because the multi-billion dollar Universal Service Fund is subsidizing multiple providers — who mostly serve nearby urban areas. An auction has been discussed to reduce duplication. But that would likely benefit Verizon and entrench their wireless dominance and control. Verizon has the money to buy 700 MHZ frequencies nationwide and may get free RUS money to subsidize their operation. Verizon indicates in public statements that they will keep 700 MHz a "walled garden", limiting hardware and software choices.
What kind of option is that? PUCs, like the Oregon Public Utility Commission, regulate USF and telecommunications services in the state. They have more information on "Universal Service".
In September, 2006, DirecTV and EchoStar in joint comments to the FCC, urged the Commission to create at least one nationwide 700 MHz license. The ability to offer a nationwide service is critical for a new entrant to compete, they said. The FCC's Ninth Notice of Proposed Rulemaking (pdf), in December 2006, proposed a centralized and national approach to the 700 MHz public safety band. It's similar to Cyren Call's proposal (but uses only the assigned 24 MHz PS spectrum). It would assign 700 MHz broadband spectrum nationwide to a single national public safety broadband licensee and permit commercial service providers on a secondary basis.
Oregon Public Broadcasting has a state-wide network. Use it. The Oregon Wireless Instructional Network (Oregon WIN) also has a 2.5 GHz network connecting major communities to deliver instructional programming.
But dual-use of 700 MHz (either the infrastructure or the band) might save everyone a pile of money — perhaps hundreds of millions of taxpayer dollars — and could provide more and better services. It would be cheaper to build and provide redundancy. It might even provide free access in some areas.
A grid of 700 MHz towers might be placed every 40 miles or so. Fill-in might be provided by unlicensed 700 MHz radios (using the evolving 802.22 standard). Maybe it could be ready by 2010 with the right incentives. Carl Stevenson, chairman of 802.22 says, "Using higher frequencies would require six to eight times as many base stations for equivalent coverage. Nominal base station coverage radius would be 30 to 40 kilometers" [18-25 miles].
Qualcomm's MediaFLO, on channel 55 (716-722 MHz), is now pumping out 50,000 Watts ERP in Portland. That could be the mobile tv component. The Oregon Channel could go state-wide in minutes.
M2Z, a company funded by venture capitalists, hopes to launch a free nationwide broadband wireless network. They want to use the simplex part of the AWS spectrum (from 2155Mhz to 2175 Mhz).

M2Z argues the 20 MHz of bandwidth would lay fallow for years since they're not paired with other airwaves. M2Z, which stands for "Move the cost of data transport to Zero," has filed a 127-page proposal (PDF). It could also dovetail nicely with MVP's satellite/cellular repeaters and Modeo's DVB-H mobile television, which also use the 1.7GHz band. Triple play. Range at 1.7 GHz might be halfway between 700 MHz and 2.5 GHz Mobile WiMAX.
TerreStar is developing bridging technology to provide interoperability across legacy Land Mobile Radio (LMR) systems and cellular, as well as TerreStar's core IP-enabled wireless network.
TerreStar is one solution for a national interoperable communications system. It doesn't take a telecommunications genius to understand that what you need in a major emergency is a satphone. Terrestar/MSV will have the smallest, cheapest and most flexible since it can use repeaters.
Providing first responders with a Treo Smartphone embedded with cellular/satphone connectivity and push-to-talk is apparently not a technical problem — it's political. Cellcos don't want to give up their terrestrial backhaul or cooperate with satphone providers who got their repeater frequencies "free".
Accela Wireless uses store-and-forward technology to provide wireless/WiMax solutions for applications like building inspection. Accela GIS is built on the ArcIMS platform by ESRI, and provides automated maps from a central database for land use, zoning, permitting and inspection.
Seattle-based NetMotion Wireless enables seamless roaming between WiFi/WiMAX nodes and cellular connections. Police applications include the CalPhoto Database, DMV records and photos. RSS feeds, providing real-time situation reports, can save lives.
A Project 25 radio isn't going to cut it.
WiMAX phones will deliver triple play broadband for 1/10th the cost. Everywhere. It will make taxpayer funded projects (like Oregon's OWIN), look foolish. It's guaranteed to happen. The 700MHz auctions this fall will provide redundant public service/commercial service.
I have no economic interest in any of this (and no special expertise). Dual-use of facilities just makes sense to me. Ask your 700MHz Interoperability Spectrum Administrator what they're doing for you.
So what have we got?
A $500-$700 million statewide network that doesn't deliver broadband.
Proposals by Cryen Call, Verizon and Frontline for shared use of 700 MHz.
A proprietary Flarion system and an open WiMAX system (and unlicensed 802.22)
Mobile television on 700 MHz supplied by MediaFLO (and soon Aloha Partners).
A 700 Mhz auction that will enable rural broadband access.
Reed Hundt says the 700 MHz band is "beach-front property". He's right. Maybe Oregon could use an open access beach.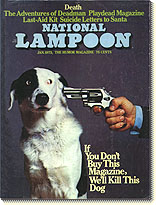 Dailywireless has posted dozens of stories on OWIN. Related DailyWireless articles include; Mobile WiMAX in Hillsboro, OR, New York State's $1B Wireless Net, State-wide Wireless Broadband Access, Grand Rapids + Clearwire, White Space Act Up, WCA WiMAX Announcements, Soma 700MHz in Wisconsin, InterOp Takes a Holiday, Lockheed in $10B Wireless Project, Networx!, Public Service Bands, Oregon Unwired, Statewide Interoperabilty Plan, Top Digital States & Cities, New Transpacific Cable, Be Your Own TV Network, The New State Television, Funding Rural Broadband, Big Screen Community Network, Oregon's Statewide Wireless Net, Comments on 700 MHz Spectrum Sharing?, 700 MHZ Spectrum Grab?, FCC Green Lights 700MHz, Washington's 1500mi Cloud, Moving on 700MHZ Public Safety Interop?, Interoperability Scorecard, 700MHZ Goes Live, Flarion Lights Flexbeam, Seattle To Portland Wi-Fi Proposal, PersonalTelco Field Day, Border Surveillence, Channel 54: Where are You?, Unlicensed Spectrum: The Sum of All Fears and The 700 Mhz Club.