A battle over increased royalty payments for songs on online radio is moving into high gear
, reports the Wall Street Journal.
Online radio companies are appealing a ruling that would double rates payable to record labels in three years. They are filing a motion to stay the ruling on the new rates, which are supposed to kick in, July 15, retroactive to 2006.
Since the March ruling from the Copyright Royalty Board — a three-judge federal panel charged by Congress with setting sound-recording royalty rates for online stations — Webcasters have swung into overdrive, asking the 49 million Americans who listen to Internet radio to call their representatives to ask them to back legislation in the House and Senate.
That bill, the Internet Radio Equality Act, would replace the higher rates. The bill is a huge victory for groups like the SaveNetRadio coalition. Jake Ward of SaveNetRadio called the new bill a "critical step to preserve this vibrant and growing medium."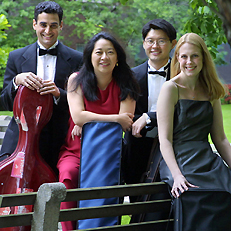 The per-play fee schedule of the IRE would still generate more than the music companies get from other sources. Satellite radio pays about 3.5% to 4% of revenue in performance royalties. Because airplay for years was seen as promotional, regular radio doesn't pay anything, though the record labels are trying to change that.
So far, the Internet-radio legislation has been gathering sponsors at a brisk pace. In the House, it has 100 co-signers since being introduced by Rep. Jay Inslee (D., Wash.) and Rep. Donald Manzullo (R., Ill.) at the end of April, just weeks after the new rates became public. Sen. Ron Wyden (D., Ore.) and Sen. Sam Brownback (R., Kan.) introduced a similar version in the Senate on May 10.
A compromise proposal from several legislators would exempt the smallest Internet radio broadcasters from paying the higher fees. On May 17, those representatives sent a letter to SoundExchange — an offshoot of the Recording Industry Association of America that collects Internet music royalties — urging it to cut the smallest Webcasters a break.
A few days later, SoundExchange proposed exempting Internet radio services with revenue of $1.25 million or less. Critics said the proposal wasn't acceptable because the yearly increases — which will raise the total fee to as high as 0.19 cent per play in 2009 from 0.0762 cent per play previously — are far too steep.
YouTube and EMI today announced a deal to make the music label's content legally available on the web video site. Visitors to the page would have the option of watching officially-sanctioned music videos, but would also have permission to clip segments of videos to blend them as part of their own unofficial projects.
The Venezuelan government shut down Radio Caracas Television (RCTV), the country's oldest private channel. "President Hugo Chavez is misusing the state's regulatory authority to punish a media outlet for its criticism of the government", said Jose Miguel Vivanco, Americas director at Human Rights Watch. Of the three commercial stations accessible in all parts of Venezuela, only RCTV has remained strongly critical of the government.
The station has turned to YouTube, where it now has its own channel for the show, El Observador.