Lonesome Rhodes: I'm not just an entertainer. I'm an influence, a wielder of opinion… a force!
— A Face in the Crowd

The Advanced Television Systems Committee (ATSC) said Friday it has received 10 responses to a request for proposals for its mobile and handheld standard (ATSC-M/H) for Mobile/Handheld over-the-air digital TV reception.
The ATSC-M/H standard will enable delivery of television content and data to mobile and handheld devices via broadcast DTV signals. Features of the new system may include Free (advertiser supported) television content, mobile and handheld subscription-based TV, video-on-demand (VOD), pay-per-view (PPV) and electronic sell-through (EST) services, non-real-time content download, , Datacasting, Interactive television and Real-time navigation data for in-vehicle use
Preliminary proposals have been received from the following organizations:
Coding Technologies
Coherent Logix
DTS
LG Electronics and Harris
Mobile DTV Alliance
Micronas Semiconductor
Nokia
Samsung Electronics and Rohde & Schwarz
Thomson
QUALCOMM
Detailed descriptions for each are due to ATSC on July 6.
The ATSC-M/H standard is actually the third standard being proposed for mobile reception. The two other standards are A-VSB developed by Samsung Electronics and Rohde & Schwarz, and MPH proposed by Harris and LG Electronics.
No timeframe has been announced for possible availability of ATSC-based A-VSB, MPH or Mobile-Pedestrian-Handheld mobile television.
Mobile television standards are already in use, of course. Dozens of cities now broadcast mobile tv using transmitters with tens of thousands of watts for reception on cellular phones. The two largest mobile television standards are Qualcomm-backed MediaFLO and the European-developed DVB-H standard.
Asia is set to overtake Europe's early lead in mobile television, industry executives said last week. Because spectrum availability is not a problem in many Asian countries, commercial DVB-H broadcasts have already started in India and Vietnam, with Malaysia, the Philippines and Indonesia also set to open networks this year. DVB-H has list of cities and countries where service is available.
Actually, more than half a dozen competing systems for mobile television have been rolled out. They include:
WiMAX is two-way. It allows WiMAX television to automatically switch from unicasting to multicasting (depending on demand). That's more flexible than either cellular (unicast-only) or broadcast (multicast-only). Nokia plans to sell WiMAX phones by early next year.
ATSC wants to maintain compatibility with ATSC — and maintain their lock on ATSC royalties even though ATSC uses ghost-prone 8-VSB modulation rather than COFDM, which is generally thought to be better suited for the job.
Corporate media gets local television channels free — in exchange for "public service". Now — apparently — pay TV will be classified as a "public service", too, if the NAB gets its way with Mobile/Handheld services. Giving free licenses to corporate media may no longer be the best public policy — less than 15% of all tv viewers watch over-the-air.
ATSC can't blame government policy. They were given the rope and hung themselves.
"Public service" has nothing to do it. You can buy news on local CBS affiliate KOIN-TV, implies OPB's Oregon Considered. Their Providence sponsored health segments feature Providence doctors and experts. Every one of the last 14 Tuesday health reports on KOIN has featured at least one expert from Providence Hospital. KOIN also likes VNRs. You don't have to be sycophant news director like KOIN's Jeff Alan to see that bids for KOIN may be going down.
Asia now accounts for over 40 percent of the 2 billion mobile subscribers globally. China is the biggest market in the world and India is poised to overtake the United States within the next couple of years, says EE Times.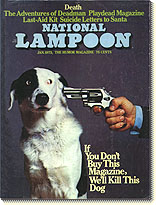 Taiwanese manufacturers are also initiating a major WiMAX push, aiming to seize 90 percent of the global market for WiMAX customer premise equipment by 2012.
Vodafone, the world's largest mobile carrier, is deploying a WiMax-based network on the Mediterranean island nation of Malta.
Clearwire & Sprint have bandwidth to burn. "We will have 100 million covered by the end of 2008 and be in 35 markets," declared Barry West of Sprint 4G, and noted a Yankee Group study that shows that WiMAX is set to account for over $24 billion in service revenues by 2012.
Mobile TV. The killer app.
Not that MobileTV will be any better — but at least anyone can do it. Corporate media's free license appears to be coming to an end. Let's take them out.
If Rupert Murdoch were the Angel Gabriel, you still wouldn't want him owning the sun, the moon, and the stars. That's too much prime real estate for even the pure in heart.

But Rupert Murdoch is no saint; he is to propriety what the Marquis de Sade was to chastity. When it comes to money and power he's carnivorous: all appetite and no taste. He'll eat anything in his path. Politicians become little clay pigeons to be picked off with flattering headlines, generous air time, a book contract or the old-fashioned black jack that never misses: campaign cash. He hires lobbyists the way Imelda Marcos bought shoes, and stacks them in his cavernous closet, along with his conscience…

Related Mobile TV articles on DailyWireless include; Mobile TV War at NAB, NAB 2007: Dead Man Walking? and Mobile TV: Six Flavors.