Investigators are sifting through wreckage to determine what caused an interstate highway bridge
spanning the Mississippi River in
Minnesota's Twin Cities
to collapse during yesterday's (Aug 1, 2007), evening rush hour (
videos
).
The disaster sent dozens of vehicles crashing into the river with panicked drivers and passengers trapped inside. At least seven people were confirmed dead, with at least 60 people taken to area hospitals.
The 40-year-old arched bridge on Interstate Highway 35W in Minneapolis, had been undergoing routine resurfacing this summer, according to the state Department of Transportation. It was not immediately known whether the construction, which did not involve the bridge's structure, was a factor in the roadway buckling.
The Federal Highway Commission called on all states to immediately inspect any steel deck truss bridges that are similar to the I-35 bridge that collapsed.
Bridge Monitoring technology includes crack-diagnosis sensors that are applied like EKG-like patches, according to EE Times. The historic Horsetail Falls Bridge in the Columbia River Gorge is wired up with fiber optic strain guage sensors.
The bridge collapse partially crippled cell networks as people frantically began searching for their loved ones. T-Mobile had extra radios installed at two cell towers nearest the bridges to double capacity within two hours of the collapse, reports the Chicago Tribune. Other cell phone operators also moved to increase their capacity but many customers found their calls couldn't get through.
Because text messages require little network capacity and travel on separate channels from voice calls, they are always the preferred mode to assure a loved one that someone near a disaster is unharmed, said Dave DeVries, a Sprint spokesman.
Wireless Priority Service gives first responders an access code for priority service on cellular and landline networks.
The state's 800 MHz emergency communications system worked "wonderfully" during the tragedy, says Minesota Emergency Management. That view was seconded by Skip Jackson, Minnesota's section manager for ARRL, the amateur-radio league.
A trunked radio system uses multiple radio repeaters controlled centrally that allows a large number of mobile or portable radio users to share the repeaters. A single radio system can be shared by a number of different user groups, eliminating the need for each group to own, operate and maintain its own system.
The Statewide Radio Board was created by the Minnesota legislature in 2004 to implement the Statewide Interoperable Public Safety Radio and Communication System Plan.
Their Motorola ASTRO 25 radios were designed to offer full compliance with the interoperable Project 25 standard so different agencies can communicate. Faster data speeds can break compatibility with other P-25 radio systems, of course. ASTRO 25 trunked systems are available in wide area configurations using Motorola's SmartZone trunking which can integrate individual subsystems over large geographic areas such as a region, county, or state.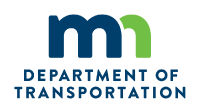 The U.S. Department of Transportation has designated 511 a nationwide three-digit telephone number for traveler information (map). Here's 511 for Minnesota's Interstate 35W. Minneapolis also offers a 311 service for non-emergency city information.
Wireless Minneapolis, the city's new wireless broadband network, serves city employees, including an exclusive public safety network for police and first responders. The initial service area consists of two zones that are bounded on the north and east by the Mississippi River, on the west by Hiawatha Avenue and by Interstate 35W north of I-94, and on the south by Lake Street (map). The City has committed to $1.25 million dollars in annual usage of wireless services as an anchor tenant of the network.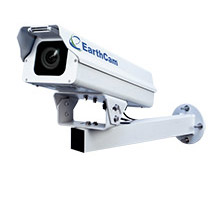 The network now covers about 12 square miles. The initial testing confirms a range from 1 to 6 MB in delivered bandwidth with low latency and jitter. US Internet runs the Minneapolis Wi-Fi system with rates of 1 – 3Mbit/s for $19.99/month and premium data rates of $24 – $29 per month.
The Minneapolis Wi-Fi network is being used for moving large mapping files to the recovery site, and is supporting wireless cameras (camera map & live bridge cam), that are being installed to help recovery operations, reports ComputerWorld.
"Thank goodness we had it in and that this piece of the network was already up and operational," said Minneapolis City CIO Lynn Willenbring. "We could not have been as effective if it were not for that."
The Minneapolis network uses radios from BelAir Networks. The complete metro-wide network utilizes BelAir200 units, which are four-radio wireless switch routers built specifically for outdoor deployments and can be configured with up to three separate backhaul radio modules. The BelAir100 is a two-radio, wireless multi-service node that accepts the same radio modules as the BelAir200. BelAir's Minneapolis network also supports the licensed 4.9 GHz Public Safety band, providing dedicated access for law enforcement and first responders (pdf and video).
In 2008, Sprint's Mobile WiMAX may begin service in Minneapolis, using Motorola's Wi4 gear (similar to Clearwire).
Motorola's distributed network architecture allows one controller to administer multiple WiMAX towers. Samsung's SPH-M8100 Mobile WiMAX phone runs on Windows Mobile 5.0 and features both CDMA celllular and 802.16e, push-to-talk, a 2.8″ color screen, a 2-megapixel camera, mobile television and a TV-out port. Last year, Sprint invested more than $43 million in its wireless networks in Minnesota.
Real-time Traffic Congestion Maps are available through Yahoo! Traffic Maps (Minnesota Traffic Congestion), Google Maps (Minnesota Traffic Congestion) and Microsoft Live Maps (Minnesota Traffic Congestion).
Google's traffic maps (above) show current traffic congestion. Google Maps now lets you know how long a drive might take in rush-hour traffic, for a limited set of metropolitan areas.
Microsoft's Virtual Earth (above) shows the scene in 3D although you must download Microsoft's graphic software extensions to view it in 3D.
The Federal Highway Administration (FHWA) is emphasizing low-cost visualization tools to help the public gain an understanding of transportation-related issues, reports Directions Magazine.
Traffic congestion maps that produce a graphical, realtime or near-realtime representation of traffic flow are the way to go.
Data is typically collected via loop sensors embedded in the roadways, then processed by computer at a central facility and distributed as a map view to users. Yahoo! Maps offers alternative routes to Bay Area drivers, which are expected to be in effect for several months until repairs are completed.
Traffic maps on cell phones are available through Yahoo! Traffic Maps (Minnesota Traffic Congestion Map), Google Mobile Maps, Windows Live as well as Rand McNally. Most Java-enabled cellphones use 3rd party software such as Mobile GMaps (right).
Navteq and Tele Atlas are the big two road mapping companies.
Traffic.com, a NAVTEQ company, is a leading provider of personalized traffic information and has launched JamCast for real-time traffic video in 30 metropolitan areas across the U.S.. JamCast features patented Jam Factor roadway traffic measurements that allow commuters to easily understand the relative congestion level with a number on a scale from 1 to 10.
Traffic.com also offers service to mobile phones and PDAs. Traffic.com also offers text alerts — go to mobi.traffic.com on your mobile web browser, then text your city code. Here's I-35W – Northbound, an RSS Feed, and their My Yahoo version. You can also build yourself a custom drive report.
Tele Atlas, a Boston-based company that provides digital maps and navigational content, has integrated street congestion into its maps so that drivers can see congestion maps at any hour, says Technology Review.
The software was developed by Inrix, a startup based in Kirkland, WA, that provides real-time and predictive traffic information.
Google launched Streetside View using ImmersiveMedia to create a 360 degree view. Microsoft bought Vexcel, and their multi-spectral camera, the UltraCam D used for aerial photography. It then applies an algorithm to extract 3D information, more or less automatically. Microsoft has been able to create exact replicas of more than 50 cities and announced 3-D cityscapes.
O'Reilly Radar says Google has been sending GPS kits to India that enable locals to make more detailed maps of their area. After the data has been uploaded and then verified against other participant's data it becomes a part of the map.
The process is reminiscent of what Open Street Map, the community map-building project, has been doing. The biggest difference is that the data is owned by Google and is not freely available back to the community like it is with OSM.

For low bandwidth, HDTV videoconferencing, boxes like the Hai 500 & 1000 (above) feature MPEG-4 AVC encoding both ways.
For high budget black ops, the WESCAM MX-20 is Multi-Spectral turret for helicopters which can deliver wireless video to handheld devices. It's now incorporating laser-illuminated cameras from HaiVision (right).
The fed's new $10B Project 25 radio infrastructure will be fairly useless for data, topping out about 9 Kbps. L3's proprietary gadgets cost hundreds of times more than an Apple iPhone, but aren't as sophisticated, portable or useful for officers in the field.
ShoZu upload stills or video to Flickr, YouTube or WordPress. Want to run the Best Web 2.0 Services like Twitter or Kyte, which allows you to create collaborative video channels FROM your mobile to Facebook or MySpace? Good luck. P-25 radios don't cut it. Anyone can now webcast live video direct to a blog using Stickam (blog), Blogtv.com (blog), Mogulus (blog), Justin.tv (blog) and Ustream.tv (blog).
The New Frontier.
Incidents like the Minneapolis bridge collapse could prove the worth of a 700MHz gPhone from Frontline — and "open access". FCC Commissioner Michael Copps worries that access will be controlled by corporations like AT&T and Verizon — with national security taking a back seat to corporate profits.
More info on bridges is available at ABC News, Nova's Super Bridge, How Stuff Works and the Akashi-Kaikyo Bridge, the longest bridge in the world. More info on traffic mapping is available at Google Earth Blog, Google Lat/Long, Virtual Earth Blog and Ogle Earth Blog. Telematics Journal and Directions Magazine are trade publications.
Related DailyWireless articles include; FCC: Limited Open Access, No Wholesale Requirement for 700 MHz, FCC Testifies at House Committee, Google To FCC: $4.6B for Open Network, Equal Access Happy Talk, Oregon's $500 Million Statewide Wireless Network, The Infinite Zoom, Microsoft's 3D Photo Flyby, Microsoft's Amazing Virtual Earth, Microsoft Buys Vexcel, Mapping Goes Live, HDTV from Aircraft, Panoramic Video, Scanners 3D, Vessel Monitoring, Border Surveillence, Gigapixel Imaging, Virtual Earth Adds Cities, Panoramic EventCam, Border Surveillence, Cities As Game Grids, Traffic Radio Goes HD, Earthquake First Responders, What Up at Where 2.0, Road Trip 2.0, Yahoo Mobilizes Globe, Tracking Vehicles: Good to Go, Transportation's Big Show, Mapping Highway Data, Traffic Mapping, Tiny Trackers, Amber Alert Adds Messaging.