Proxim Wireless
today announced that it has provided WiMAX equipment to
CTV Infotech
, a subsidiary of Chinese Television Company Ltd.
CTV Infotech is using it to deliver IPTV, real-time news reporting
, and VoIP for the Taiwanese market.
CTV Infotech uses a combination of Proxim's Tsunami MP.11 and Tsunami MP.16 point-to-multipoint products, as well as Tsunami GX point-to-point products, and ORiNOCO AP-4000 access points.
Prior to the deployment of Proxim's WiMAX equipment, CTV Infotech was using its satellite news gathering (SNG) transmission as the basic mode of operation. CTV Infotech then recognized that WiMAX could offer larger bandwidth and higher capacity – with long range – and therefore chose to work with Smartway Digital, a Proxim partner, to replace its satellite output with the more cost-effective and higher performance wireless broadband radios from Proxim.
"This deployment was especially challenging because we needed to integrate different kinds of wireless networks, as well as AV compression, with WiMAX," said Mr. WeiChen Wang, VP of Sales, at Smartway Digital. "Proxim's end-to-end wireless product portfolio is ideal for such a deployment, since the equipment provides end-to-end QoS, which is critical for voice and video, and enables us to customize a network to meet the precise wireless needs of our customers."
Using streaming IPTV over Proxim's WiMAX network, CTV Infotech can transmit real-time video to various news centres and increase the number of real-time news gathering locations. It also enables end-users to watch mobile television, listen to audio, and enjoy other interactive services from wireless-enabled handheld devices.
The first certified implementation of mobile WiMAX has gone live in a deployment in Jackson Hole, Wyoming and Idaho Falls, Idaho, using Alvarion gear. DigitalBridge Communications announced today that its Alvarion-built WiMAX network in Jackson Hole, Wyo., and Idaho Falls, Idaho, was now operational, supporting full mobility and high-speed hand-off.
The local tv station had very interesting story (above) that ran their live camera with sound through a laptop which connected (via WiFi) to the Alvarion client and to the television station. It was quite a demonstration, and a good story, showing connections all over town.
At the Olympics, WiMax will be be used mainly at the Olympic sailing events near the coastal city of Qingdao. There are nine different boats that sail in the Olympics. Contested in a fleet racing format, boats of the same class race around the same course over a series of days, with a final regatta race on the last day of competition.
But it's not "standard" Mobile WiMAX. China Netcom will deploy McWiLL, or Multicarrier Wireless Internet Local Loop. WLL systems are based on the digital-enhanced cordless telephony (DECT) and code division multiple access (CDMA).
Based on SCDMA technology in the 400MHz band, this rival WiMAX technology will be used to relay sailing race information back to shore in Qingdao city during Olympic sailing events.
Although backers of McWiLL hope it will spread throughout China as the main broadband wireless access technology, it looks like Qingdao may be the only place it is deployed for the Olympics. McWiLL has been tested in Guangzhou, Nanning in Guangdong province, Beijing and Qingdao for video, voice and data communications. Using the 400MHz band, its reach ranges from 20km to 60km in rural settings.
Netcom is also testing WiMAX in Guangdong province. "To Netcom, wireless broadband is a small part of its business and McWiLL will also keep small scale," said Min Li, a telecom analyst from market researcher In-Stat.
WIMAX is available in Singapore, operated by Qmax, but it is targeted for maritime companies. Singapore's maritime WiMax network uses 2.3 GHz and is 70 percent complete. It will cover its southern coastline and port, extending 15 kilometers offshore.
Wireless@SG is a WiFi cloud operated by three wireless operators: iCell, QMax and SingTel. It will be provided free for the first 3 years. The Infocomm Development Authority (IDA) manages the Government's wireless broadband program.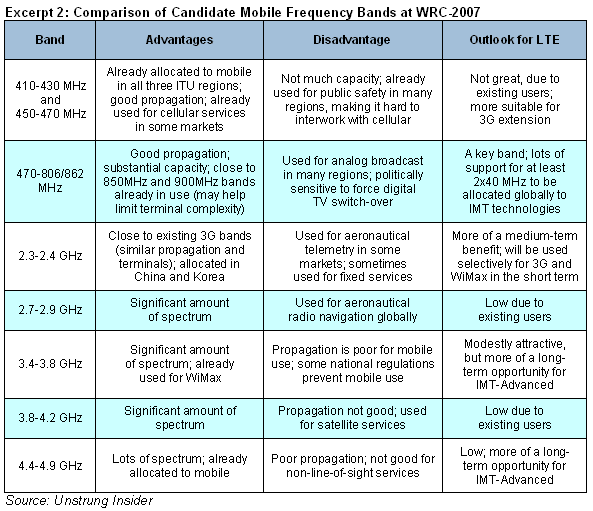 Chinese wireless operators have not jumped on the WiMAX bandwagon, says ITU Daily, even though equipment providers have.
Equipment provider Huawei (right), has 1,200 engineers developing WiMAX products and owns 100 WiMAX- related patents, while ZTE, another major Chinese equipment maker, predicts WiMAX will make up 20 percent of the global wireless market by the end of 2009, especially after commercial handsets become readily available later this year.
China Mobile, the world's largest mobile phone operator with over 380 million customers, is carrying the torch of TD-SCDMA. China Mobile was spun off from former monopoly China Telecom in 1997. Meanwhile, China Unicom, the second-largest CDMA provider in the world and the third-biggest mobile provider with 127 million GSM subscribers and 43 million CDMA subscribers, has yet to embrace 3G.
China Unicom, the nation's second-biggest mobile-phone carrier, may spend as much as 100 billion yuan ($14.6 billion) to expand wireless networks as it seeks to narrow the gap with China Mobile. That will allow Unicom, whose market share is less than half China Mobile's, to add networks in rural areas and introduce 3G services, says Bloomberg.
Under a government reorganization, Unicom is selling their smaller CDMA busines to China Telecom, which may eventually convert it to the Chinese-blessed TD-SCDMA system. Unicom's bigger GSM network had 127.6 million customers at the end of June. Conceivably, Unicom could skip HSPA and jump to LTE (if it pencils out).
By contrast, AT&T has 73 million subscribers, Verizon Wireless 69 million and Sprint Nextel, 52 million. India had almost 350 million mobile subscribers (including GSM & CDMA) in early 2008.
What of Mobile WiMAX? ITU Daily says there is not enough bandwidth available at 3.5 GHz for operators to carry out national service, and 2.5 GHz is currently being used by TD-SCDMA.
The issue may be revisited after The Games…of the XXIX Olympiad (Olympic Theme, MP-3).
Meanwhile, back in the States, the live webcast production team, iTV360, chose NextPhase Wireless for their live webcast of the Nike 6.0 Lowers Pro Surfing Tournament in San Clemente, California. NextPhase Wireless uses Alvarion BreezeACCESS gear for their wireless backhaul.
Included in the iTV360 Base Package are the following features:
3-camera switch feed
2 land camera action sports angles complete with professional camera operators
Single static announcer cam with fish eye view
All graphical inserts and overlays based on event graphics
Instant replays throughout the contest with after contest highlight clips
Commercial and interstitial inserts throughout the event with scheduled reports
Complete composite video feed recording of each day to DVD
Action Sports Group, which owns magazines like Surfing and Skateborder Magazine, are regular clients.
Live event coverage may be a snap with Mobile WiMAX. An outdoor Motorola WiMax CPE can feed half a dozen Meraki Outdoor WiFi repeaters. Plug and play — with a 20 mile range. Stream events live and network correspondents. Bingo.