Sprint Nextel Corp.'s Boost Mobile subsidiary unveiled an unlimited offering called "Monthly Unlimited" that includes unlimited calling minutes, text messaging, wireless Web and walkie-talkie services for $50 per month. The new plan is for the carrier's iDEN-based offering, notes RCR Wireless News.
Boost's new unlimited plan will be available beginning Jan. 22, and the operator said it will launch new devices including a simple candy-bar phone and possibly a smartphone. Boost currently offers unlimited calling, text and Web for its CDMA customers in select markets for $70 per month. For its iDEN customers the carrier offers 600 daytime minutes, unlimited night and weekend calling, unlimited Web, texting and PTT for $70 per month.
Telephony Online says Boost's launch of a $50 unlimited pricing plan with no hidden charges will pressure more than just prepaid carriers
The no-contract operator is banking on tough economic times and its use of the Sprint Nextel's network to convince customers to jump on board, says RCR Wireless News. Other pre-paid cellular operators include TracFone, MetroPCS, Leap Wireless and Virgin Mobile. Most use Sprint's CDMA network.
MetroPCS, with more than 3 million subscribers, offers customers flat rate cellular plans with unlimited minutes and no signed contracts or activation fees.
Cricket's PAYGo plan lets you choose one of three day rates ($1, $2 or $3 per day). At each level, customers will receive unlimited service 24/7 for the features offered at that level. Cricket's Broadband (EVDO) wireless plan is only $40 per month.
Typically, the more minutes you buy, the cheaper the per-minute rate. Virgin Mobile's pay-as-you-go plan, for example, costs 10 cents a minute if you buy 200 minutes, but only five cents a minute if you order 1,000.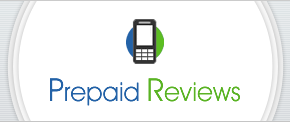 The average monthly wireless bill for an individual in the U.S. is $48.54, according to industry group CTIA, but data plans, text messaging and other fees can push charges for some people above $100.
People switching to prepaid service usually have to choose among variously priced packages, depending on how many minutes you expect to use. Customers often must finish their minutes or top them up with an additional order, or the unused minutes will expire.