CradlePoint
, which offers a line of mobile WiFi routers that utilizes 3G cellular networks for the backbone,
has now extended their line to support Mobile WiMAX backbones as well
.
CradlePoint's new MBR1100 ($350), like the similar, and currently available MBR1000 ($250), is an 802.11n wireless router that uses wireless broadband for the backbone (as well as traditional DSL or cable modem service). Initially, the MBR1100 will support the 3G/4G Franklin U300 from Sprint (pdf) as well as the Clear USB modem using Clear's Mobile WiMAX networks in Baltimore and Portland.
The U300 USB client from Sprint (right), operates on both the Sprint 3G and 4G networks. The MBR1100 also supports more than 85 modems and phones running on 3G networks. Clear's USB modem ($49), using Motorola's USBw 100 adaptor, (below, left) only works on Mobile WiMAX networks.
The mobile router allows enterprises to use a wireless ISP as a backup to their primary wired ISP with automatic failover capability. It also includes built-in, secure VPN termination. CradlePoint says their WiPipe Traffic Shaping algorithm works with the carrier's management scheme to improve overall system efficiency.
The VPN feature has the capability to create and terminate up to five simultaneous IPSec VPN sessions. This translates into the easy addition of a secure node on an enterprise network, even if it is remote. In addition, if the primary ISP connection fails, the MBR1100 will failover to the wireless ISP and re-establish the VPN connection.
Temporary locations or mobile workgroups will find the MBR1100 handy because of its enterprise-class features, security and ease of use, says CradlePoint.
As cellular carriers like Sprint and Clearwire continue to increase the speed and availability of broadband wireless networks, using a product like the MBR1100 for primary connection instead of a wired ISP is becoming a viable option for many users.
Clearwire says it will bring Mobile WiMAX overage to 120 Million Americans across 80 markets by 2010. Atlanta, Las Vegas, Chicago, Charlotte, Dallas/Ft. Worth, Honolulu, Philadelphia, and Seattle will be going "Clear" in 2009. New York, Boston, Washington, D.C., Houston and the San Francisco Bay Area are expected by 2010. The CradlePoint MBR1100 will be available March 31, 2009, for $349.99.
Meanwhile, SlashGear reviews the Cradlepoint PHS300, a battery-powered hotspot with a USB slot for cellular or WiMAX modems.
You can limit access either by a simple password or more complicated WEP/WPA/WPA2 security. The replaceable Li-Ion battery provides cable-free access for more than three hours.
CradlePoint's new CTR350 Mobile Broadband Travel Router is a full-featured wireless 802.11b/g router that can provide a secure WiFi network for up to 16 WiFi enabled devices. Powered by WiPipe technology, it supports multiple and concurrent VPN pass-through sessions, plus encryption modes including 64/128-bit WEP, WPA and WPA2. Built-in auto-failover keeps will switch from wired to wireless broadband access in the event of a wired ISP failure. It costs $149 and is available now.
Paul Kapustka of Sidecuts Reports says the tiny, battery-operated mobile hotspot by Cradle Point will also be getting a WiMax backbone support in March.
Scott Richardson, Chief Strategic Officer for Clearwire, claims to get 4 hours battery life out of his prototype unit. At a weekly Portland Personal Telco Project meeting this month, a Clear rep assured the the wireless group that hosting a hot spot node via Clear's Portland service would be allowed, and that they were actually encouraging businesses to use it to run hotspots.
Cradlepoint's mobile access points seem like a good way to go.
BTW, Cradlepoint was kind enough to send me a MBR 1000 review unit (above) about six months ago. I didn't tell them I was too damn cheap to buy cellular data service. I planned to use a Samsung SWC 100 WiMAX Express Card with it. I ordered that from Xohm Baltimore for $59. Big mistake. Portland's Clear didn't recognize the Samsung card and (apparently) the MBR 1000 router is not WiMAX compatible. That's what CradlePoint's MBR1100 is all about.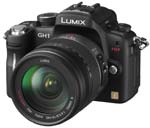 I figure live event coverage would be a snap with this setup, though. I plan to mount it on a bike. The new Panasonic GH-1 (review) shoots HD video (with a mike jack and focus tracking). I'd team it with a 4 Gig Eye-Fi Card to upload photos and short video clips to Flickr or SmugMug — automatically.
For live video, Mogulus delivers good quality for Blaze Streaming using Portland's WiMAX, but Qik can stream video from $150 Wi-Fi smartphones bought on Craig's List. Put cameras around a race course and show them live on the big screen, along with a twitter feed. Livecast from your handlebars.
This kind of coverage would be great for newspapers — but that will never happen. It's all yours.
Related Dailywireless connected transit stories include; News Innovation BarCamp, Super Bowl XLIII, The Magic Bus, Mobile Livecasting, Free Wi-Fi for Oregon Commuter Rail, Wi-Fi: Land, Sea & Air, Clearwire's Launch Party in Portland, The Magic Bus, Bullet Train Wi-Fi, Traffic Cameras and ITS, Caltrans Installs Solar-powered Radar Sensors, WiFi on Trains, Mobilizing WiFi on Trains & Cars , TrainFi On the Move,The Connected Bus, Buses Get WiFi, Vehicle Tracking Saves Money, Boingo Gets Ferry-Fi, Feeney Does WES, Cars Talking WiMAX, Motorola Car Computer, Chrysler Offers Internet Access, Portland Commuter Rail Readies Wi-Fi, Chrysler Rolls Out U-connect, Ford Sync, PePWave Mobility: Connectivity for Vehicles, Civic Booster, Broadband Wireless Modems, and Kyocera KR2 Mobile Router.