You unlock this door with the key of imagination. Beyond it is another dimension – a dimension of sound, a dimension of sight, a dimension of mind. You're moving into a land of both shadow and substance, of things and ideas. You've just crossed over into the Twilight Zone.

Global HSPA connections will pass the 150 million mark by the end of the summer, the GSM Association announced recently.
Japan still lays claim to the largest 3G subscriber base in the world. With almost 92 million UMTS users at the end of March 2009, Japan has 50% more 3G subscribers than the United States, and three times as many as South Korea.
According to Wireless Intelligence, the following regions are driving global HSPA connection growth:
AsiaPac accounts for almost 50 million live HSPA connections today and will have over 56 million by this September
EMEA HSPA connections will pass the 50 million mark any day and will have reached almost 60 million by the end of September this year
The US currently has almost 32 million HSPA connections with the number expected to rise to nearly 37 million by this September
The Americas will have just over four million connections by the end of September
The top 25 operators (pdf) now represent over 64% of all worldwide cellular connections in Q1 2009, with some 2.7 billion connections, spanning 122 out of 223 total markets tracked.
The Advanced Wireless Services (AWS) band (1.7/2.1GHz) will put the Americas on a par with Asia and Europe in terms of 3G reach, says GSMA (pdf). Total subscribers with AWS-enabled devices in the Americas is expected to grow from an estimated 12.4 million at the end of 2009 to an estimated 177.8 million at the end of 2013.
But AWS, like cellular's PCS and 800 Mhz bands, utilize only one 5 MHz channel up and one 5 MHz channel down. WiMAX can use 10 or 20 MHz channels — and lots of them.
LTE will be capped to the 10MHz or 20MHz spectrum blocks that cellular carriers now own in the 700MHz, 850 MHz, 1.9GHz and AWS bands. Clear, by contrast, owns some 120 MHz of contiguous bandwidth in big cities across the United States in the 2.6 GHz band.
WiMAX Forum expects 800 million people will be able to get WiMAX by 2010, while Juniper Research says Mobile WiMAX subscribers will approach 50 million globally by 2014.
India is now the largest global opportunity for WiMAX, with remote U.S. installations in second place, according to an Infonetics report.
Cellular architecture (right), costs more per bit than WiMAX architecture, which basically connects hotspots with Ethernet.
Next Gen WiMAX (802.16m), is expected to reach 300Mbps using 4×4 MIMO, with 20 MHz channels. Relay Stations (below), in 802.16m are expected to deliver faster, cheaper, coverage using simple, flat IP architecture that repeats the Base Station.
But what's beyond 802.16m? Can peak user throughput attain a Gigabit a second? According to Intel and industry researchers, the answer is yes. Multi-cell MIMO, Client Cooperation, publicly accessible Femtocells, and advanced interference mitigation technologies is expected to advance the drive to cost/effective broadband wireless.
Clay Shirky asks,"If the old model is broken, what will work in its place?". To which the answer is: Nothing. Nothing will work. Society doesn't need newspapers. What we need is journalism."

Same deal with cellular. What we need is connectivity.
Open source Moblin, Android and Chrome OS could be the gateway drug to WebApps. HTML 5 features embedded video and audio, local storage of Web apps and multitasking. Supercomputers have broken the one petaflop mark and groups across the United States, Europe and Asia are planning exascale systems.
The Large Hadron Collider (LHC) and the proposed Square Kilometer Array (SKA) radio telescope, may produce as much as an exabyte of data every few days. This data tsunami is not limited to the physical sciences; the biological and social sciences are being inundated as well, notes Dan Reed.
Cloud computing and Yahoo pipes could enter the Twilight Zone at 100 Mbps. IDC predicts cloud computing services will be a $42 billion market by 2012. DARPA is developing brain-on-a-chip technology, scalable to biological levels. If genetic sequencers could be made available to regular physicians to sequence their patients' DNA in-office, there could be a massive shift toward preventative medicine, lowering health care costs, says Venture Beat.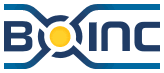 Magnetoencephalography and medical imaging, LIDAR, spectrometry, sensory augmentation and semantics-based perceptual tools might become cost/effective for applications in remote sensing, intelligent transportation, DNA analysis and artificial intelligence using modular, open architecture — and 120 MHz of bandwidth — even on femtocells.
It will enable a paradigm shift in handhelds. Mobile Supercomputing.
The cellular world — with restricted spectrum — will have a hard time keeping up.
Related Dailywireless stories include; Fiber and Wireless: Key for Backhaul?, 400,000 BWA/WiMAX Subs Added Q1, Mobile Data Plans Vulnerable in Bad Economy, Global Broadband Snapshot, Embedded Broadband: Bigger than Wires?, Cellular's Q1: Not So Hot, Smartphone users: 100M by 2013, Widget TV: Big Time, Mobile Broadband: Looking Good, ITU Issues Global Broadband Index, WiMAX will outpace LTE in Near Term, WiMAX Global War in Japan, Global Landmark: One Billion Internet Users, and The Platform.