The IEEE announced today that it has submitted IEEE 802.16m for IMT-Advanced standardization in the Radiocommunication Sector of the International Telecommunication Union (ITU-R).
Samsung and Yota are now testing Mobile WiMAX 2.0 (IEEE 802.16m). Its data transfer speed is four times faster than current Mobile WiMAX (802.16e) networks, thanks to MIMO antennas and other enhancements. Samsung will demonstrate its 802.16m technology this week during ITU Telecom World 2009 in Geneva.
"With WiMAX 802.16m, one will be able to watch the the HD-quality movie on the big screen online. And this is just one of the applications of the new technology," said Dennis Sverdlov, Yota CEO.
Samsung said it plans to trial Release 2 in the U.S. market via Clearwire and UQ Communications in Japan by late 2010. Yota also plans to put the first WiMax 2.0 units into service by the end of next year, although The WiMAX Forum expects to see WiMAX Release 2 available commercially in the 2011-2012 timeframe.
By using 4X2 MIMO in an urban microcell, and 20 MHz TDD channel (double the usual 10 MHz), the 802.16m system can support both a 120 Mbit/s downlink and 60 Mbit/s uplink per site simultaneously, says the WiMAX Forum.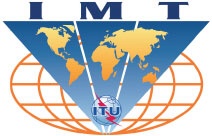 The official IEEE proposal is based on IEEE standards project 802.16m, the "Advanced Air Interface" specification, under development by the IEEE 802.16 Working Group, an upwardly compatible evolution of the current Mobile WiMAX standard.
The proposal is said to meet ITU-R's stringent requirements in all four IMT-Advanced "environments": Indoor, Microcellular, Urban, and High Speed.
The proposal will be presented at the 3rd Workshop on IMT-Advanced in Dresden on 15 October in conjunction with a meeting of ITU-R Working Party 5D.
LTE and WiMAX are often called "4G", but they are not "official" 4G standards, according to the ITU. The ITU requires 100 Mbps (mobile) and 1 Gbps (fixed) speeds, among other criteria, to qualify as true "4G".
The 802.16m standard, is said to meet that criteria, and hopes to be adopted as an official standard under the IMT-Advanced umbrella, by the ITU.
Cellular companies are expected to announce a competing 4G standard, called LTE-Advanced, which would offer similar capabilities. Both may be qualified as true 4G standards in the coming years.
IEEE expects to remain engaged with ITU-R during the deliberative development of the IMT-Advanced recommendations. To aid this communication, a web page and a workshop – the IEEE 802.16m IMT-Advanced Evaluation Group Coordination Meeting – is scheduled for 13 January 2010 in San Diego.
The IEEE 802.16m project provides backward compatibility with legacy 802.16e (Mobile WiMAX) infrastructure and terminal equipment. The draft standard is currently in ballot, with completion expected in 2010.
The possibility of a technology merger between the two opposing 4G proposals has long been discussed. One possibility is the 802.16m standard becoming the time division duplex (TDD) version of LTE-Advanced. However, the achievement of such an outcome is considered to need more political, rather than technical, work, says Unstrung.
Related DailyWireless stories include; Towards a REAL "4G" Standard, Unified "4G" Standard Proposed, Japan Sub-channels WiMAX, Samsung WiMAXes MWC, Verizon: LTE in 25 to 30 Markets By 2010, Motorola Testing LTE in UK, Qualcomm: Our UMB Standard? Furgetaboutit.