At the Utah Technology Council's Hall of Fame event in Salt Lake City on Friday (video), Google CEO Eric Schmidt described his vision of a 100-megabit broadband supercomputer in every pocket.
"A billion people on the planet are carrying supercomputers in their hands," Schmidt said. "Now you think of them as mobile phones, but that's not what they really are. They're video cameras. They're GPS devices. They're powerful computers. They have powerful screens. They can do many many different things, and oh, by the way, you can talk on them too. That's what the mobile phone of today is."
Schmidt cited an Android application that photographs barcodes, identifies the product, and compare prices online. Another application can take a picture of a menu in a foreign language and translate it.
"The creepiest one of all, take a picture of person — somebody built a demonstration — and we can tell you who that person is," he said, adding, "By the way, that's obviously useful if you're a policeman."
The back-end of these yet-to-be imagined services is cloud computing. "It's a bigger phenomena than, for example, the PC industry, and probably the next big wave of computing," Schmidt said.
NASA Ames scientists have a cell phone chemical sensor (right), for example, designed to be plugged in to an iPhone that utilizes cellular or Wi-Fi networks. Micromachined capacitors measure the dielectric constant of various vapors.
The NSA is now building a massive $1.6 billion data center at Utah's Camp Williams and held a tour of the site on this Thursday. An estimated 5,000 to 10,000 workers will be involved in the construction of the National Security Agency's $1.5 billion data center. The "industry day" was held Nov. 5 so businesses can learn more about how to participate.
In other news, NVIDIA this week announced its ninth annual NVIDIA Fellowship Program, to fund work that helps to solve complex visual computing challenges. Grants of $25,000 for each selected project will be announced in Spring 2010. The program has awarded more than $1.8 million in funding to over 75 Ph.D. research students since its inception in 2002. Eligibility requires completion of the first year of Ph.D. level studies in the areas of computer architecture, computer science, electrical engineering, high-performance computing, scientific computing, or a related area.
Personal supercomputers can be created using Nvidia boards. In October Asus revealed a desk-top supercomputer that uses Nvidia graphic accelerators, using three NVIDIA Tesla C1060 cards transforming a workstation that delivers over 1.1 teraflops.
Supercomputing 09 runs November 14-20 in Portland. Intel Senior Fellow and CTO, Justin Rattner will deliver the opening address at the 22nd annual conference.
Open source Moblin, Android and Chrome OS could be the gateway drug to WebApps. HTML 5 features embedded video and audio, local storage of Web apps and multitasking. Supercomputers have broken the one petaflop mark and groups across the United States, Europe and Asia are planning exascale systems.
The Large Hadron Collider (LHC) and the proposed Square Kilometer Array (SKA) radio telescope, may produce as much as an exabyte of data every few days. This data tsunami is not limited to the physical sciences; the biological and social sciences are being inundated as well, notes Dan Reed.
Cloud computing and Yahoo pipes could enter the Twilight Zone at 100 Mbps. IDC predicts cloud computing services will be a $42 billion market by 2012. DARPA is developing brain-on-a-chip technology, scalable to biological levels. If genetic sequencers could be made available to regular physicians to sequence their patients' DNA in-office, there could be a massive shift toward preventative medicine, lowering health care costs, says Venture Beat.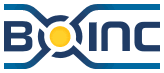 Magnetoencephalography and medical imaging, LIDAR, spectrometry, sensory augmentation and semantics-based perceptual tools might become cost/effective for applications in remote sensing, intelligent transportation, DNA analysis and artificial intelligence using modular, open architecture — and 120 MHz of bandwidth — even on femtocells.
It will enable a paradigm shift in handhelds. Mobile Supercomputing.
The cellular world — with restricted spectrum — will have a hard time keeping up.
Related Dailywireless stories include; Fiber and Wireless: Key for Backhaul?, 400,000 BWA/WiMAX Subs Added Q1, Mobile Data Plans Vulnerable in Bad Economy, Global Broadband Snapshot, Embedded Broadband: Bigger than Wires?, Cellular's Q1: Not So Hot, Smartphone users: 100M by 2013, Widget TV: Big Time, Mobile Broadband: Looking Good, ITU Issues Global Broadband Index, WiMAX will outpace LTE in Near Term, WiMAX Global War in Japan, Global Landmark: One Billion Internet Users, and The Platform.