Welcome to The Top Ten wireless stories of the decade.
Dailywireless.org, has recorded achievements in broadband wireless for the last 8 years (since March 2002).
Our goal was to aggregate broadband wireless news in one spot. But ten years is a long time. Let's review.
We are making a Top Ten of the Decade list in 10 categories.
Cellular (this page)
Government Actions
Infrastructure
Satellites
RFID and Privacy
Devices and applications
Let's start with
The Ten Biggest Cellular Stories of the Decade
.
At the end of 2009 there were 6.8 billion people on Earth with 4.6 billion people now having cellular subscriptions. Mobile phones are becoming handheld computers with more than 25% of humanity now connected to the Internet. More people now use the Internet in China than the total population of the U.S.
According to the CTIA there were about 276.6 million total wireless subscribers in the USA in mid 2009, with about 89% penetration. They include Verizon (86M), AT&T (78M), Sprint (49M) and T-Mobile USA (30M) which (combined) total about 243 million. At the end of 2008, there were an estimated 40 million mobile broadband users in the USA.
The first mobile phone call was made in 1946. A single transmitter on a central tower provided a handful of channels for an entire metropolitan area. After years of hearings, the FCC approved a proposal for the first cellular service in 1982 and set aside 50 MHz in the 800 MHz band for two competing cellular systems (25 MHz for each system).
What was the biggest news in this trillion dollar industry? Growth.
1. Cellular 3G Arrives (2004):

3G cellular networks allow simultaneous use of speech and data and higher data rates (up to 14.0 Mbit/s) using EVDO and HSDPA. In 2001 the first commercial 3G cellular service was launched by NTT DoCoMo in Japan. The first European pre-commercial network was at the Isle of Man, with the first commercial network in Europe opened for business by Telenor in December 2001 — with no commercial handsets and thus no paying customers.
Sprint's 2.5G service, based on CDMA 1XRTT, delivered "up to 144 Kbps", in August 2002, although 40-60 Kbps was typical. Sprint got RevA EVDO in 2006. Verizon Wireless initiated 1x EV-DO in October 2003. AT&T, then known as Cingular, launched its HSDPA network in 2005. This year AT&T has upgraded to HSPA 7.2 in six cities, with 25 cities planned by mid-2010. AT&T says they spent billions in 2009, enhancing 3G cellular service (pdf) with 3G covering 233 million people or 75% of the population. Verizon has spent a similar amount on their 3G EVDO data network with a network that reaches 289 million Americans.
By December 2007, 190 3G networks were operating in 40 countries and 154 HSDPA networks were operating in 71 countries.
Informa is forecasting 1.3 billion 3G subscribers by 2012 (see above). But next generation "4G" (LTE) will require a fork-lift upgrade and a duplicative, parallel network.
The first 1G (analog) network in the USA was launched in Chicago by Ameritech in 1983. The first 2G (digital) network was launched using the GSM standard in Finland in 1991.
Building a 3G network from scratch can cost more than $50 per pop — covering a million people may cost $50 million. Most of the money goes for cell site construction and non-spectrum-related expenses. The FCC sold some C block and F block licenses in January, 2001, raising $16.86 billion. The AWS band and 700 MHz bands may use LTE, the "4G" solution.
2. Cingular Buys AT&T for 41B (2004):
Cingular Wireless won the bidding war to acquire third-largest AT&T Wireless. The deal created the nation's largest cell phone company. At the time, Verizon with 37.5 million subs, was the largest US carrier with Cingular 2nd and AT&T third. Cingular's deal made each AT&T Wireless subscriber worth $1,860.
Cingular, based in San Antonio, found the AT&T Wireless merger easy sledding in the Bush administration.
After AT&T bought TCI cable for $100B in March 1999, the company restructured which made AT&T Wireless, AT&T Business, AT&T Consumer, and AT&T Broadband separate companies. AT&T Broadband was purchased by Comcast in 2003 for $29B. When Cingular bought AT&T Wireless in 2004, they adopted the name. AT&T Consumer (with U-verse) and AT&T Business still exist.
3. Nextel Consensus agreement (2004):
Although it wasn't very sexy, I think this agreement was a big deal. Nextel's frequencies were interweaved with those used by fire and public safety users. As cell towers multiplied, they began to drown out nearby handheld police radios. Under the Consensus Plan, public service agencies were given the Nextel frequencies that were interference prone. The public safety interference problem first surfaced in 1999.
The Consensus agreement allowed Nextel to exchange 16 megahertz of spectrum spread around the 700 MHz, 800 MHz and 900 MHz bands for 6 megahertz in the 800 MHz band and 10 megahertz in the 1.9 GHz band. Nextel then had 16 megahertz of contiguous spectrum in the 800 MHz band, on which the carrier could continue to offer its voice service, and 10 megahertz in the 1.9 GHz (PCS) band to offer "3G" services in the future.
Verizon threatened to sue FCC commissioners personally over the Consensus swap, and said they'd pay up to $5 billion for the spectrum. In the end, Verizon went along.
4. Sprint buys Nextel for US$35 billion (2004):
The Sprint Nextel merger seemed reasonable at the time. According to Sprint, combining the No. 3 and No. 5 U.S. wireless carriers would total about 40 million customers and save about $12 billion. They planned to convert Nextel iDEN users to CDMA and merge networks. A "4G" option could utilize 2.5 GHz spectrum owned by both companies. Sprint's 3G band was adjacent to airwaves that Nextel was expected to receive through the "Consensus Plan".
But it was a Deal from Hell. Merging Sprint and Virgin Mobile CDMA subscribers with Nextel and Boost Mobile iDEN proved troublesome. Nextel's spectrum move was delayed and costs rose. Complaints ballooned as incompatible billing systems were merged and subscribers bailed. Sprint now intends to keep iDEN running, but wrote down nearly $30 billion related to their 2005 merger with Nextel and booted out Gary Forsee.
5. AWS band opens (2007):
The AWS auction (1.7/2.1 GHz) in mid 2006, raised some $14B for the Treasury. T-Mobile USA, the No. 4 U.S. wireless provider, topped the bidding by offering $4.2 billion for 120 licenses. In May of 2008, T-Mobile became the first major carrier to offer AWS service and is now rolling out a 7.2 Mbps HSPA upgrade. T-Mobile expects to have its 7.2Mbps HSPA service online by the end of 2009 and introduce HSPA+ service at 21Mbps at some point in 2010.
SpectrumCo, the Sprint/Cable group, paid $2.4 billion for 137 AWS licenses in cities including New York, Boston, Washington, Detroit and Atlanta. Comcast's share was $1.29 billion, followed by Time Warner Cable's $632.2 million, and Cox's $248.3 million. Sprint got out of the SpectrumCo group last year. The cablecos have not used their AWS spectrum. Instead, they are speculating that their $2.4 billion investment will increase in value.
The A, B and F blocks consist of 10 MHz of paired spectrum while the C, D and E blocks have only 5 MHz in each direction. Verizon and AT&T, which also bought AWS frequenies, have yet to offer services, although they don't mind complaining about lack of spectrum.
6. UMB dead, LTE Lives (2008):

Qualcomm, threw in the towel on the "4G" standards battle and stopped developing their variant called Ultra Mobile Broadband (wikipedia). The wireless chip maker will instead put its resources into Long Term Evolution, which Verizon Wireless, AT&T, T-Mobile, and others have backed. UMB would have required new networks and new handsets when most of the world was going with UMTS-based LTE (or even WiMAX). Qualcomm was the odd man out.
Verizon Wireless says it expects to commercially launch its LTE 4G network in up to 30 markets in 2010, covering 100 million people with full nationwide coverage in 2013. The company successfully completed its first Long Term Evolution (LTE) data call in Boston, in August, 2009, using 3GPP Release 8. The company also completed an LTE 4G data call in Seattle.
The first full commercial Long Term Evolution service was launched in December 2009, by Swedish cellular operator TeliaSonera. They selected Ericsson to build the world's first commercial LTE service, in Stockholm and Oslo, on the 2.6GHz band. Wireless Intelligence claims that 58 mobile operators worldwide have already committed to LTE plans, trials or deployments.
LTE does not support legacy circuit-switched services in its basic form, explains Unstrung, since it's an all-IP, packet-based network. But there are several options for delivering voice including (1) voice over LTE using the IP Multimedia Subsystem (IMS), (2) the relatively new initiative called Voice over LTE via Generic Access (or VoLGA, which essentially sends voice through an IP tunnel, and (3) circuit-switch fallback (using legacy 2G or 3G networks for voice).
While LTE, WiMAX (and UMB) are often called "4G", the ITU has not officially santioned "4G" yet. The ITU's "4G" technology, to be developed around the year 2010, is planned to be capable of supporting up to 100 Mbps (mobile) and 1Gbps (fixed) and could be widely deployed around the year 2015.
7. Prepaid Cellular Growth (2009):
Wal-Mart is now offering a $30 prepaid national wireless plan for 1,000 minutes as well as a $45 per month plan for unlimited calling. Wal-Mart said the Straight Talk no-contract wireless offerings is an exclusive service and runs on Verizon Wireless. Wal-Mart is offering an entry-level LG 220 flip phone at $39.98, an LG Slider 290 at $79.98, and the Samsung 451 QWERTY keyboard phone at $99.88. Minutes may be added to phones at its stores or via the Web.
TracFone's $45 per month unlimited prepaid plan (above) was launched in July. Virgin Mobile's Prepaid Data Plan was the first national contract-less carrier to make data plans pre-paid with rates ranging from $10 for 100MB, $20 for 250MB, $40 for 600MB and $60 for 1GB.
AT&T Mobility announced a Pay As You Go plan with unlimited talk and messaging for $60 per month. No contract required. The GoPhone plans are only available on a limited number of AT&T Mobility phones, though the GoPhone SIM should be compatible with nearly all of the carrier's devices. It undercuts its own unlimited postpaid offering by $40 per month, which does not include messaging, and nearly matches a rash of similar unlimited prepaid offerings around the $50 per month by Sprint, Verizon and T-Mobile.
Leap Wireless and MetroPCS as well as Sprint Nextel's Boost also offer unlimited calling for around $50 a month.
But AT&T says Usage-based Pricing is Future. Unlimited data on cellular networks doesn't pencil out.
8. Smartphones in the driver's seat (2009):
Yankee Group says forty-one percent of consumers are likely to choose an advanced OS phone as their next mobile phone and smartphones will grow to 38 percent of all handsets by 2013, representing the largest growth opportunity within mobile devices. Smartphones will outsell standard phones by 2012, says Infonetics.
According to AdMob says the iPhone/iPod Touch and Android phones accounted for 75 percent of mobile Web traffic in the U.S. this October 2009. That's up from 65 percent in September.
On a global basis, the iPhone OS now accounts for 50 percent of all mobile traffic, up from 43 percent the month before. Android has an 11 percent global share, which makes it third globally after Nokia/Symbian's 25 percent share. The U.S. makes up 49 percent of all the mobile Web traffic, according to AdMob's stats.
Yankee Group estimates that nearly 7 billion U.S. smartphone app downloads will garner $4.2 billion in revenue by 2013 with the number of smartphone users set to quadruple to 160 million by then.
9.Phone Apps (2009):
Smartphones merge computers, cameras, radio and communications. But it was mobile applications that rocketed the platform into hyperspace.
The iTunes' app store has more than 100,000 approved apps and IDC predicts Apple will have 300,000 apps by the end of next year. In September, Apple reported nearly 2 billion apps had been downloaded with 85,000 apps available. By contrast, the Android Market had some 10,000 applications in September and now tops over 20,000 free and paid apps.
Free apps for the iPhone, Android and Windows Mobile are transforming the device into a Swiss Army Knife, making it far more useful and fun.
With 100M Smartphone users expected by 2013, the potential to get rich quick is stimulating developers to produce amazing applications incorporating voice translation, free turn-by-turn navigation and augmented reality. Google Maps Navigation, with turn by turn directions, will now be available free to devices running Android 1.6 (Donut) and higher, such as the T-Mobile myTouch 3G and the G1.
Open source Moblin, Android and Chrome OS may be the gateway drug to WebApps. HTML 5 features embedded video and audio, local storage of Web apps and multitasking.
A billion people on the planet are carrying supercomputers in their hands, said Google's Eric Schmidt. Cloud computing could enter the Twilight Zone at 100 Mbps. IDC predicts cloud computing services will be a $42 billion market by 2012. DARPA is developing brain-on-a-chip technology. What's next? Check Apple's App Store or the Android Market for the latest.
At the moment, Android accounts for 3 percent of the smartphone market, but more than 75 million Android handsets will ship in 2012, says Gartner, making it the second most popular smartphone OS, behind Symbian.
10. True 4G (2009):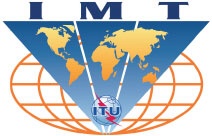 Not LTE. Not WiMAX. The ITU is seeking proposals for "true" 4G wireless broadband standard, which they call IMT-Advanced, the next generation. The ITU requires 100 Mbps (mobile) and 1 Gbps (fixed) speeds, among other criteria, to qualify as true "4G". Both the cellular-based LTE-Advanced, and the WiMAX-based 802.16m Advanced (WiMAX 2.0) standards are likely to be approved by the ITU. China is likely to lobby for Time Division LTE.
The IEEE submitted IEEE 802.16m for IMT-Advanced standardization in the Radiocommunication Sector of the International Telecommunication Union (ITU-R).
Samsung and Yota are now testing Mobile WiMAX 2.0 (IEEE 802.16m). By using 4X2 MIMO in an urban microcell, and 20 MHz TDD channel (double the usual 10 MHz), the 802.16m system can support both a 120 Mbit/s downlink and 60 Mbit/s uplink per site simultaneously, says the WiMAX Forum.
LTE-Advanced and 802.16m Advanced are incompatible, but different vendors could offer interoperable equipment for each of those camps when the ITU approves official "4G" standards (there will be several). To achieve 100 Mbps mobile, both the WiMAX camp and the cellular camp utilize channel bandwidths in excess of 20 MHz with 4X4 MIMO antennas and other techniques.
Okay, those are my Top Ten Cellular news stories. They're arbitrary. What are yours?
The Top Ten Wimax/LTE stories of the decade: Cellular, Wi-Fi, Municipal Wireless, Wimax/LTE (this page), Bluetooth/UWB/Zigbee, Government Actions, Infrastructure, Satellites, RFID and Privacy, Devices and applications.