The Federal Communications Commission will seek to bring Internet speeds of 1 gigabit per second by 2020 to community institutions such as schools and government buildings, FCC Chairman Julius Genachowski said on Thursday.
The plan's main goal is to give all Americans access to affordable broadband. The FCC proposes to deliver 100-megabit-per-second broadband service to 100 million households by 2020, including, potentially, $9 billion to bring broadband to rural homes and $12 billion to $15 billion to build a communications network for public safety services.
Genachowski said the blueprint will set "dramatic, bold" goals to bring faster Internet speeds to American homes.
But Karl Bode of Broadband Reports is skeptical, while analyst Dave Burnstein says the plan accomplishes very little for affordability, quality, speed, or availability of broadband in the U.S.
Blair Levin, chief author of the National Broadband Plan yesterday defended it against recent attacks that it is overly broad, ambitious and unfeasible, reports Computer World. The final version is set for release March 17.
While the plan is not finalized, various specific pieces of it have been released by FCC officials in recent days, including one that asks TV broadcasters to voluntarily provide airwaves for wireless broadband. Broadcasters (who never paid the government a dime for their frequencies), would share profits gained from broadband use.
In the real world, money talks. The 90 MHz of AWS frequencies raised close to $14 Billion in September 2006, while the 52 Mhz of 700MHz spectrum brought in almost $20 Billion for the Treasury, in 2008.
The FCC's Broadband Plan also calls on Congress to spend up to $16 billion to create radio interoperability among emergency responders and suggests that another $9 billion be spent to extend fast Internet connections to rural areas.
Levin suggested the plan would make broadband Internet service eligible for the Universal Service Fund program. It now focuses on voice telecommunications. He also said the plan will require that Internet service providers offer specific minimum Internet speeds to be eligible for USF monies.
The agency's plan has several options to pay for USF, including one that would require no additional money from Congress and one that would accelerate the construction of broadband networks if Congress approves a one-time injection of $9 billion. Either way, Levin stressed, the proposal would not increase the annual size of the Universal Service Fund, but rather would take money from subsidies now used for voice services.
Net neutrality provisions will not be a part of the Broadband Plan, according to Levin, because of a separate FCC Open Internet Initiative. In turn, any legislative recommendations on net neutrality from the Open Internet Initiative will probably be considered by Congress in the Internet Freedom Preservation legislation and related bills.
"A 100 meg is just a dream," Qwest Chief Executive Edward Mueller told Reuters. "We don't think the customer wants that."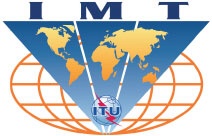 Of course 100 Mbps (mobile) and 1 Gbps (fixed) is the very definition of "4G" by the ITU.
WiMAX 2.0 (due for commercial implementation next year) and LTE Advanced (arriving sometime later), are defined as delivering 100 Mbps (mobile) and 1 Gbps (fixed).
It sounds like a bold initiative on the part of the FCC. But Clearwire already expects to cover 120 million homes in the United States by the end of this year. They'll move towards WiMAX 2.0 beginning in 2011. The upgrade can deliver up to 120 Mbps out of the box. Beceem's new BCS500 4G chip supports WiMAX 16e and 16m as well as LTE, while Samsung has operational 802.16m basestations. Release 2.0 is expected to deliver real-world speeds of 24Mbps, using 20 MHz channels. Verizon's LTE, using a pair of 11 MHz channels on the 700MHz, would be half that – and probably slower – due to self-interference.
802.16m is capable of providing up to 120 Mbps down and 60 Mbps up in an urban setting, using 4×2 MIMO antennas on a single 20MHz-wide channel (pdf).
WiMAX Release 2 (as WiMAX Forum calls 802.16m), promises fixed 1 Gbps service, that is expected to deliver an effective 100 Mbps (at home) while the 100 Mbps (mobile) service might deliver an effective 24 Mbps. That's about four times the speed of today's WiMax system. They've got the bandwidth to do it.
The tricky bit is bringing slow moving (but politically powerful) cellular operators up to speed. It's all about spectrum. If you need three, 20 MHz sectors, that might require some 60 MHz per tower. That's a total of 180 MHz for three wireless carriers. The UHF band might supply a lot of that bandwidth, especially if broadcasters were moved to VHF Channel 2-13. Not many cities can support more than 10 over-the-air broadcast stations. Unlicensed use of "white spaces" might utilize unused frequencies.
Currently group owners splatter the airwaves on UHF Channels 14 (470-476 Mhz) through Channel 51 (692-698 Mhz). That's over 200 MHz. Recall that the 50 MHz auctioned from the upper 700MHz band in 2008 brought in nearly $20 Billion. That seems to indicate that 200 Mhz of UHF spectrum would be worth around $80 Billion.
If cellular operators' complaints about spectrum shortage are to be believed, then an auction of all UHF spectrum could be a windfall that cannot be ignored…by this or any government. And while were at it, why not provide 1 Mbps to every citizen…at no charge. It should be a right of all citizens in the global village. Like clean air. Like tv.
Now THAT's entertainment.
Satellite providers have an alternative plan.
Both Hughes and ViaSat have ordered large new Ka-band satellites. ViaSat-1 is scheduled for launch in February 2011, while Hughes' Jupiter-1 satellite is scheduled for launch in 2012. The ViaSat/WildBlue venture expects to have high capacity Ka-band services in early 2011 using ViaSat-1 satellite and SurfBeam 2 satellite terminal.
ViaSat-1 is expected to have more capacity than the combination of all other satellites in operation over the United States, providing 2-10 Mbps download speeds at retail prices competitive with terrestrial services, says the company.
The U.S. Broadband Stimulus plan has set aside $100 Million to subsidize satellite services. It is not clear yet how the satellite firms will respond to the $100 million RUS program. The group proposes subsidies for each customer to cover the cost of equipment or service from the $100m fund. The firms would compete for customers. If you divide $100m into 500K customers (doubling current internet satellite subscriber levels), that would be the equivalent of a $200 discount from a satellite package.
ComputerWorld has more coverage on the Broadband Plan. Related Dailywireless articles include; FCC "Finds" 500MHz?, Satellite Broadband Getting $100M Stimulus, FCC Floats "100 Squared" Initiative, Round Two Stimulus: $4.8 Billion for Broadband, NTIA: Another $63M in Grants, $300M for 14 Broadband Projects.