Just in time for National Bike Month, Google has added biking directions to Google Maps. In addition, Google Maps for Android can now highlight dedicated bike-only trails, roads with bike lanes and roads that are good for biking but don't have bike lanes.
Google's desktop Maps has had biking direction since March, but biking information on phones hasn't been available until now. With Google Maps 4.2 for Android you can get biking directions on the go, share places with friends, and more.
A new "share this place" feature allows users to share information about a place by email and on Buzz, Facebook and Twitter.
You can get these new features by searching for "Google Maps" in the Android Market from Android 1.6+ phones.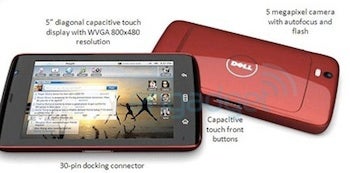 Why not add a 5″ Dell tablet on the handlebars. Xtify's`geo targeted messages could note points of interest along your route.
Google Maps for Mobile now includes support for Street View, as well as walking directions and reviews of businesses.
Street View provides a ground-level, driver's-eye view of the world. Now pedestrians and bikers can use it, too.
Denver is rolling out the nation's most comprehensive bike-share program, notes the Denver Post. Denver's launch with an expected 400 bikes will make it the first large- scale bike-sharing program in the nation, on par with Paris and Montreal.
Geo-targeted advertising might offset costs. A solar panel in the rear might power it. Multi-media tour guides would be the value added.