Via Technologies, the Taiwanese computer-processor company, expects Android tablets to reach the U.S. in the second half of 2010 for $100, reports Bloomberg.
About five different models, ranging in price from $100 to $150, will be available, according to Richard Brown (right), vice president of marketing at Via.
The tablet market has been legitimated by Apple, according to Brown. Via-powered machines are joining the flood of competitors to the iPad, which Apple introduced in April. Apple sold a million of the devices in their first month.
"Android is bringing a lot of diversity to the market. There are different sizes and different looks and feels," said Brown.
Brown said Via is offering an ARM-based semiconductor for the new tablets. The company also holds a license from Intel to make chips that work on X86 technology. The hammer's coming down next month at the Computex trade show in Taiwan.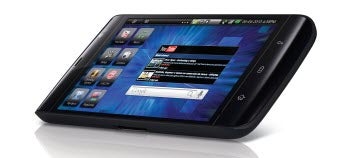 Dell on Tuesday announced launch plans for its Android-based Dell Streak handheld tablet, while also confirming that the device will get an upgrade to the Flash-capable Android 2.2 later this year.
The Dell Streak will have a 5-inch WVGA touchscreen, Qualcomm's 1-GHz Snapdragon Processor, 2 GB internal storage, maximum 32GB of external SD storage, 5 megapixel camera with LED flash, and a front-facing camera for video chat. The Streak will also have 3G, 802.11b/g Wi-Fi, and Bluetooth 2.1 connectivity.
Amazon sells the Archos 7 for $199 with a seven-inch TFT LCD touchscreen, 800×480 pixels, 8 GB and Android (but no Android Market).
The popularity of the iPad, which starts at $499, will spur a sixfold increase in industrywide shipments of tablet computers by 2014, according to research firm IDC. Worldwide shipments will rise to 46 million from 7.6 million this year, says IDC. It expects a total of 398 million portable personal computers to ship in 2014.
Let's see … $2/month times 1 million. "Publishing" may never the be same.