You know that story I posted yesterday about the end of WiMAX?
Nevermind.
Ron Resnick, Chairman of the WiMAX Forum, told me today that, yes, the Portland office is closed, but WiMAX Forum is going strong.
Resnick recently hired a senior operations person for the WiMAX Forum who lives in San Diego, as well as some legal staff and project managers, who live in the area, and it made logistical sense to move their main office to San Diego. And by the way, he added, The Forum never had more than 20 people working at its office.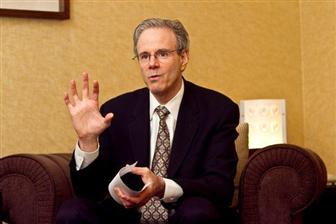 What's the status of Forum membership and the Mobile WiMAX standard? It's doing fine, according to Resnick, who added that membership fees were as low as $5,000 and currently includes over 300 members. That includes big telco companies (and LTE backers) like Ericsson, Nokia, and Alcatel-Lucent, he added, although Qualcomm is a holdout.
How about that Indian auction? "At least two out of three will be WiMAX," said Resnick, mentioning BSNL which already operates a WiMAX network in India. If Qualcomm won one of the two slots in India's current auction, they still have to build it and get a partner. Another catch – TD-LTE gear is still in pre-production.
Resnick sees greenfield operators in developing countries as good prospects for WiMAX rather than more expensive LTE infrastructure. He said there are 588 deployments world-wide with WiMAX – and growing fast.
What about voice? "I'm using Skype right now", said Resnick from overseas. He didn't think a standard for voice over WiMAX was a big deal. "I don't think anyone really cares," he added. Skype can handle voice. Data is the main show. And "WiMAX 2.0 should be ratified by the end of 2010".
So everything sounds hunky dory at the WiMAX Forum. Apparently I was misinformed about the death of WiMAX. Digitimes has a WiMAX portal with the latest news and rumors.
Only Clear provides "4G" service in the United States. Their "uncapped" 6 Mbps costs $40/month. Will Verizon and AT&T provide "all you can eat" data plans using 700 MHz LTE service in the near future? Unlikely. They don't have the spectrum.