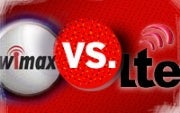 Swedish vendor Ericsson is testing TD-LTE technology in Ireland using the 2.3GHz band under a license issued under Irish regulator ComReg. Details of the tests were not disclosed, with the regulator noting only that they were designed to test TD-LTE's capability "to provide high-speed broadband services which can be used to support services such as high-definition TV, video conferencing and many others."
Wang Jianzhou, chairman of China Mobile, indicated several mobile operators in Asia, Europe and North America have voiced their interest in developing TD-LTE networks. TD-LTE technology uses unpaired frequencies, similar to WiMAX. TD-LTE is more compatible with FD-LTE, the flavor of LTE supported by the majority of cellular carriers such as Verizon.
Recent TD-LTE developments include:
Rethink Wireless says most GSM operators in Asia, Europe and North America will likely upgrade along the FDD path with the paired spectrum they own, but TD-LTE will be found in China, India and Russia. That should give it economies of scale.
Lars Johnsson, vice president of business development for Beceem, said Yota's plans to pursue LTE is a blow to WiMax's global image, but he believes it will have little impact on the overall market for WiMax devices. In fact, Johnsson said, it creates a new opportunity for Beceem to sell dual-mode WiMax-LTE chipsets.
Clearwire needs many more towers than Verizon, for the same coverage. But Verizon's 700MHz capacity is limited by self-interference and bandwidth, with fewer towers shared by more people. That limits capacity. No beamforming either.
Clearwire's spectrum is better for urban, high-density service. Combining 2.6GHz with 700MHz could be mutually beneficial, implies Kevin Fitchard. Some estimate the value of Clearwire's spectrum holdings at $20 billion, well above their approximate $1.6 billion market cap.
On the other hand, it's only money. Craig McCaw, still a big part of the equation, may have other motivations. Spectrum is the Lingua Fracta.