Ceragon Networks today announced that it has received new orders for its FibeAir backhaul gear from a leading Indian operator.
Ceragon's equipment will be deployed in a number of circles to facilitate the operator's network expansion.
With more than 110 million users added in the first half of 2010, India's mobile subscriber-base has grown to over 635 million. According the Telecom Regulatory Authority of India (TRAI) more than 94% of telephony services in India are passed over wireless networks. Currently, only the state-owned operators, BSNL and MTNL, are offering 3G services. The recent auctions opened up spectrum for both 3G and 4G services in India.
Alcatel-Lucent is also in negotiations with Indian wireless companies to provide equipment for planned wireless broadband networks, according to reports from Reuters and The Economic Times.
India's top mobile firm, Bharti Airtel, No. 2 Reliance Communications, Vodafone, Tata Teleservices, and Idea Cellular spent a combined $23 billion for licenses in recent 3G and 4G spectrum auctions (auction results) in the world's fastest-growing cellular market.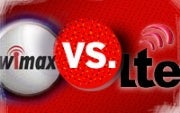 Reliance Industries, controlled by Mukesh Ambani, the fourth richest man in the world, returned to the telecom business with the $1 billion acquisition of Infotel Broadband, the only company to win a nationwide license for broadband wireless spectrum. Reliance plans to invest about $5 billion in the venture over the next two years.
Qualcomm said that Global Holding Corp. and Tulip Telecom Ltd. will be the initial investor partners in its TD-LTE broadband wireless access venture in India, reports Light Reading.
Qualcomm won 2.3GHz spectrum (20 MHz) in four telecom circles of India in the recently held BWA spectrum auctions and plans to go with TD-LTE. Samsung, Hauwei and ZTE are trying to convince Infotel that immediate WiMAX deployment, with a similar timeline as 3G, makes more sense.
TD-LTE gained credence once China Mobile, the world's largest wireless operator, said it planned to deploy TD-LTE across its network.
China currently has over 720 million mobile cellular subscribers, more than twice as many as the United States. The world's largest operator is China Mobile, with more than 500 million subscribers. As 3G and 4G become available in China, growth is expected to explode. The three Chinese operators have completed the bulk of their 3G roll-outs but uptake is still in the early stages, reports Rethink Wireless.
China Unicom, with W-CDMA, now has 7.56m 3G subs, less than 5% of its total of 156.96m mobile subscribers. China Mobile has only achieved 1.9%, partly because of problems with sourcing attractive devices for its TD-SCDMA network, while China Telecom, which is using CDMA2000 technology, now has 9.63% of its base using 3G.
Related Dailywireless articles include; India's Broadband Auction: It's Done, Yota Dumps WiMAX, Clearwire: New Mobile Hotspots, Clear: No Limits, WiMAX Forum: Not Dead Yet, WiMAX Forum: In Trouble?, Sprint's WiMAX Phone Launched, SK Telecom Buys 25% of Packet One, Compare "4G" Carriers in the U.S., LTE for Sprint? and MIMO: The Paper War