Google today will unveil software for improved voice recognition from a mobile, dramatically increasing the effectiveness of verbal commands, reports Mercury News. Google updated their iPhone app for Google Voice to support the iPod touch and iPad. Neither of them can make cellular calls directly, but calls with a nearby phone using Click2Call.
According to Google, one in four searches on Android devices are now done by voice, and the search volume on Android phones climbed by 50 percent in the first six months of 2010.
"A lot of the world's information is spoken, and if Google's mission is to organize the world's information, it needs to include the world's spoken information," said Mike Cohen, who heads the company's speech efforts.
Before joining Google, Cohen cofounded Nuance Communications, a Menlo Park speech technology company, in 1994. A person's accent, Cohen said, is one of the most difficult challenges for speech-recognition services, and is one problem that the new personal voice-recognition service should help overcome.
Starting today, users of the latest Android-powered smartphones can allow Google to recognize the unique pattern of their speech by downloading a new app from the Android Market. The service gradually learns the patterns of a person's speech and eventually will more accurately understand their voice commands.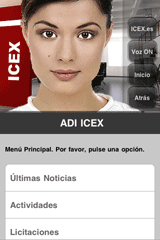 Google's Dec. 3 announcement of the Phonetic Arts acquisition is "complementary to what Google is doing in social networking, video and mobile, where it should be possible for people on the go to talk to their mobile devices, search engines or social networks as an alternative mechanism of interaction," said Al Hilwa, an analyst with the research firm IDC.
Microsoft purchased Mountain View-based Tellme Networks in 2007 to bulk up its speech services, and which also offers voice search through its Bing search engine.
Avatars are increasingly being used to communicate with users on a variety of electronic devices, including mobile phones, kiosks and game consoles.