Microsoft is buying Skype for $8.5 billion, the companies announced this morning. The agreement has been approved by the boards of directors of both Microsoft and Skype.
The acquisition of Skype, a VoIP pioneer, is the largest in Microsoft's history.
With 170 million connected users and over 207 billion minutes of voice and video conversations in 2010, the Skype purchase will enable Microsoft to embed Skype into a range of its products, including its Xbox and Kinect gaming products – and even its flagship Office software.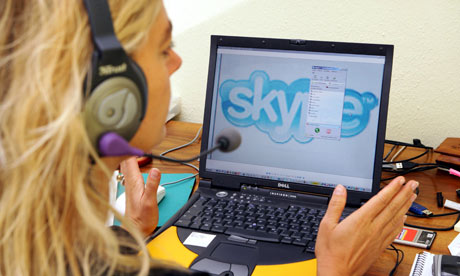 It also opens the possibility that Skype could be deeply integrated into Microsoft's Windows Phone smartphone OS (see my April 1st "news" story)
Skype was bought by eBay for US$2.6 billion in 2005, but the online auction giant was subsequently forced to write down the value of the asset to the tune of US$1.4 billion, before selling off a 70 percent stake at the end of 2007 to an investment group.
According to The Guardian, Skype recorded a loss of US$7 million on revenue of US$859.8 million last year. It also currently has debts of US$686 million, which Microsoft would assume in the purchase.
Microsoft plans to use video advertising to monetize their Skype-powered video chat on future Windows Phones and PCs. Microsoft already has a VoIP offering called Lync, in its Office division, one of Microsoft's two biggest profit centres along with the Windows division.