Wi-Fi, over the last 10-15 years, has become a world-wide, mass-market phenomena. The reason is simple — it's free. Unlicensed. The future of "free" WiFi may be at risk, however, with cellular operators teaming up with governments to kill the next big thing in WiFi — White Spaces — using unused TV channels.
WiFi has its origins in a 1985 FCC ruling that released the ISM band for unlicensed use (pdf). This year, one billion Wi-Fi units are expected to ship, reports ABI Research. Mobile phones, TVs, tablets and gaming devices now account for more than half of all certifications. The Dell'Oro Group forecasts the worldwide WLAN market will grow from $5 billion last year to $9 billion by 2014.
In 2015, shipments will nearly double to 2.2 billion, according to iSuppli (above).
Wi-Fi has become a necessity. Unlicensed hotspots can be purchased and used anywhere by anyone. Simple. Cheap. Effective. In Stat reports:
But WiFi (FAQ) was perceived by the FCC to have no economic value. The 2.4 GHz spectrum is shared by microwave ovens, so the FCC made the spectrum "unlicensed".
Free.
Today IEEE 802.11 standards include 802.11a (5 GHz), 802.11b (2.4GHz), 802.11g (54Mbps), 802.11n (MIMO), 802.11ac (Very High Throughput/5GHz), 802.11ad (Very High Throughput 5GHz/60 GHz), and 802.11af (White-Fi) in unused television frequencies.
Also called the Wireless Regional Area Network, white space radios now comes in two flavors; 802.11af (a simpler protocol) and 802.22 (with cognitive radio and database interrogation). The 802.22 standard incorporates cognitive radio which automatically changes its transmission or reception parameters to deliver up to 22 Mbps per channel, while avoiding interference with licensed or unlicensed users.
The 802.22 standard is not a high speed solution. It's targeted at rural users without cost/effective broadband access. With a 4 watt 802.22 client, some 12 simultaneous users should get around 1.5 Mbps using one 6 MHz channel within a 10-30 mile radius. The smart-meter, telematics and home healthcare industries may grow dramatically with white spaces. Low-cost digital divide solutions for urban dwellers may also be enabled.
The FCC ruling that opened up white space spectrum (pdf and full report) originally proposed free, unlicensed spectrum, like WiFi. But a Republican proposal would require unlicensed spectrum be auctioned (pdf), drawing some fire, although broadcasters get a free ride. All others pay.
License-free broadband is a concern for cellular operators — users may not be forced to buy their service. Coverage in the VHF (30 to 300 MHz) and UHF (300 MHz and up) bands can be 10-20 times larger than similar towers in the 800 MHz band. White spaces can penetrate walls. It could provide cheap broadband access. For everyone.
Engineers have created cost/effective – unlicensed – solutions to deliver broadband wireless to whole countries. It consists of using 802.11af or 802.22 in unused television channels and 802.11y or 802.16h in 50 MHz of the "lightly licensed" 3650 Mhz band.
The 802.11y wireless standard utilizes WiFi-like standards to operate in the mostly vacant 3650 to 3700 MHz band. It allows for increased range using higher power than via traditional Wi-Fi equipment — up to 3 miles or more. The 802.16h standard defines a similar set of cognitive radio capabilities, based on Wimax.
BTW, 802.16n is the latest WiMAX standard (pdf), being developed for operation in licensed, unlicensed and lightly licensed spectrum bands below 6 GHz. This WiMAX extension enables networks to automatically recover from node failure, providing alternative paths between base stations, relay stations, and subscriber stations. It should be ready in a year or two.
The FCC and the cellular operators have a lot to gain. Since July 1994, the FCC has conducted 87 spectrum auctions, which raised over $60 billion for the U.S. Treasury – mostly from cellular operators. That's where the money is.
Google, Microsoft and other content delivery networks support "free" white spaces.
Cellular carriers and broadcasters are out to kill free white spaces. AT&T spent over $10 billion for 700 MHz and AWS spectrum they are not using. Hoarding spectrum pays. Higher rates net better profits. Building new infrastructure costs money.
The U.S. government's plan is simple:
Auction unused television frequencies to carriers
Use those proceeds to build 700 MHz networks for police.
Eliminating license-free, "white space" broadband would be criminal. WiFi has become a $5-$10 billion dollar business. A government licensed duopoly, primarily interested in money and power, IS the problem. Free broadband enables local newspapers and magazines to thrive. It stimulates economies. Informs citizens.
Verizon's Monthly Teathering Fee is $20 (when added to a $29.99 or higher data option) with a monthly allowance of 2 GB with a $20 Per GB charge after the allowance. AT&T charges users an extra $20 per month to tether with each additional 1 GB costing between $10-$15.
Carriers are now attempting to co-opt Wi-Fi making it an extension of their own network. Their goal is eliminating free access by non-subscribers.
A free market is a mass market…and white spaces are all about free. One AP could cover several blocks. They're slow but cheap. White spaces may be THE digital divide solution. Ganging 2-3 unused TV channels together boosts speed and capacity of WS networks.
Municipal Wi-Fi needs 50 nodes per square mile. At $2K per node, that's $100K per square mile. White space coverage may cost one-tenth as much as Wi-Fi.
Cognitive radios with Dynamic Spectrum Access will also allow disparate public safety bands, at 50, 150, 450, 700, 800 MHz and 4.9 GHz, to be "stitched" together and available in a single end-user device, say communications consultants.
I humbly offer this pragmatic solution:
Give cops the 700MHz "D Block" – but share it with city government. Cognitive radios provide efficient spectrum sharing.
Move narrowband voice out of 700 MHz. Do VoLTE.
Guarantee half the unused TV channels are available for "free" public white spaces.
Auction off the rest of the unused TV channels to pay off the national debt.
Dedicate the orphaned AWS-3 band (2150-2180 MHz) for municipal broadband.
Make free 1Mbps broadband a right for every citizen.
Taxpayers currently subsidize the Universal Service Fund to the tune of $8.7 billion. It's a Big Tax, Big Government program. Let's stop the USF subsidy to telcos…and enable White Space LTE networks. For everyone.
Related DailyWireless stories include; White Spaces Get IEEE Standard, Microsoft: Shared Spectrum Analyzers for White Space, White Space: Now With TD-LTE?,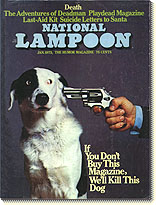 FCC Chooses White Space Administrators, FCC Okays White Spaces , Hospital Tests White Spaces, FCC to Decide on White Spaces, White Spaces Tested in Wilmington NC , First White Space Trial for "Smart Grid", White Spaces Trialed in North Carolina, White Spaces Heating Up, FCC Moves Forward with White Space Databases, Study: White Spaces Worth $100B, Microsoft's WhiteFi: Wi-Fi Using Whitespaces, NAB to FCC: White Spaces Illegal, Free White Space Mapping, White Spaces: It's The Law, TV White Spaces: New Era for Wi-Fi?, NAB: Blowblack on Whitespace, White Spaces: Green Light from FCC Report, White Space Field Testing, Welcome to the White Space, Microsoft Disputes FCC Unlicensed Finding, FCC: License-free 700MHz Devices Failed Test, Broadcasters: Portable Devices Kill DTV, Mud Fight in White Space, Pushing for "White Space", Google Launches White Space Offensive, Motorola on Whites Spaces: We're Good, White Space Field Testing, Google Pitches White Spaces, White Spaces: Now It's GE, CTIA: Unlicensed White Spaces Bad, AT&T MediaFLO Spectrum: More Review, LTE Vrs WiMAX: It's a Wrap!, Nokia & Microsoft: White Space Phone?, The 700 Mhz Club