This is an environment of welcoming, and you should just get the hell outta here.
— The Office
Ofcom this week announced plans for the introduction of White Space technology in the UK – the first country in Europe to do so. Ofcom expects that White Space technology could be launched in the UK in 2013.
Ofcom, the UK regulator equivalent to the FCC in the United States, has published plans to allow organisations to set up new unlicensed data services in unused parts of the radio spectrum. Ofcom wants the UK to be first in white-space radio
White Spaces use unoccupied tv channels. Signals can travel further and penetrate walls. This makes it suitable for a wide range of new consumer applications that could include rural broadband, with up to twice the range of today's technology.
At the Future of Wireless conference in Cambridge, England, Tim Newton of Neul, the company running the radio side of the white-space trials in the UK, gave a detailed talk about the engineering challenges in making the system work. His thesis (PDF) is that white-spaces are very different from classic wireless engineering, and much novel thinking is needed. The main problem is that white spaces share the band with 250KW television transmitters.
Neul announced its first product in June 2011. NeulNET is claimed to be the first radio system specifically designed for TV white space that meets all FCC/Ofcom regulations.
The NeulNET system includes a basestation and portable battery powered terminal. It makes it easy to create white space networks that deliver up to 16Mbps per available white space channel at a range of up to 10km.
But white-space is not comparable to Wi-Fi, says ZDNet UK. They are different animals. You won't get comparable speed. White spaces are much slower, but longer range.

Saying that white-space radio is 'Wi-Fi on steroids' or 'Extended Wi-Fi' and using a Wi-Fi logo to promote white-space radio is not actually fair to either party.

It's not just that the chances of your 2014 mobile phone having white-space radio that works like Wi-Fi are slim to zero. The chances are higher that, if people associate white space with Wi-Fi, they'll be confused and expect something different.
Also called the Wireless Regional Area Network, white space radios now comes in two flavors; 802.11af (a simpler protocol) and 802.22 (with cognitive radio and database interrogation). The 802.22 standard incorporates cognitive radio which automatically changes its transmission or reception parameters to deliver up to 22 Mbps per channel, while avoiding interference with licensed or unlicensed users.
The 802.22 standard is not a high speed solution. It's targeted at rural users without cost/effective broadband access. With a 4 watt 802.22 client, some 12 simultaneous users should get around 1.5 Mbps using one 6 MHz channel within a 10-30 mile radius. The smart-meter, telematics and home healthcare industries may grow dramatically with white spaces. Low-cost digital divide solutions for urban dwellers may also be enabled.
Ubiquiti's RocketM5 teamed with three AirMax sectors (above) and Cloud Control might provide inexpensive wireless backbones. With a range of 8 km (5 miles) it could serve dozens of White Space neighborhood access points for $300 a pop. In turn, White Space clients might easily connect – through walls – to a White Space AP several blocks away.
It's similar to municipal WiFi, but costs 1/10th as much. That's because clients use White Space radios – not WiFi. Far fewer nodes are required. Fewer nodes means less backhaul. Wi-Fi MIMO antennas at 5 GHz, can now provide backhaul cheaper and faster. Fiber-connected hospitals, community centers and fire departments might host these 5 GHz backhaul antennas. Meshed networks and the 2.4 GHz band is scrapped in this architecture.
The FCC ruling that opened up white space spectrum (pdf and full report) originally proposed free, unlicensed spectrum, like WiFi. But a Republican proposal would require unlicensed spectrum be auctioned (pdf), drawing some fire, although broadcasters get a free ride.
The FCC says 120 MHz of TV spectrum could be reallocated to wireless broadband after moving broadcasters to Channels 2-31. Broadcasters are in private negotiations with the FCC to share in the profits of selling spectrum. The idea is that competing local broadcasters may want to merge on a single channel, using digital television multiplexing. That frees up their original broadcast channel which can be auctioned off.
But broadcasters never paid a dime for their airwaves in the first place. They now have effectively zero "public service" responsibilities and their influence in determining elections has also diminished. Payoffs to broadcasters now seem unnecessary.
Related DailyWireless stories include; White Space War, White Space To Go, White Spaces Get IEEE Standard, Microsoft: Shared Spectrum Analyzers for White Space, White Space: Now With TD-LTE?,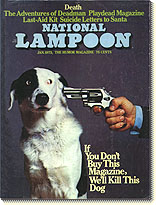 FCC Chooses White Space Administrators, FCC Okays White Spaces , Hospital Tests White Spaces, FCC to Decide on White Spaces, White Spaces Tested in Wilmington NC , First White Space Trial for "Smart Grid", White Spaces Trialed in North Carolina, White Spaces Heating Up, FCC Moves Forward with White Space Databases, Study: White Spaces Worth $100B, Microsoft's WhiteFi: Wi-Fi Using Whitespaces, NAB to FCC: White Spaces Illegal, Free White Space Mapping, White Spaces: It's The Law, TV White Spaces: New Era for Wi-Fi?, NAB: Blowblack on Whitespace, White Spaces: Green Light from FCC Report, White Space Field Testing, Welcome to the White Space, Microsoft Disputes FCC Unlicensed Finding, FCC: License-free 700MHz Devices Failed Test, Broadcasters: Portable Devices Kill DTV, Mud Fight in White Space, Pushing for "White Space", Google Launches White Space Offensive, Motorola on Whites Spaces: We're Good, White Space Field Testing, Google Pitches White Spaces, White Spaces: Now It's GE, CTIA: Unlicensed White Spaces Bad, AT&T MediaFLO Spectrum: More Review, LTE Vrs WiMAX: It's a Wrap!, Nokia & Microsoft: White Space Phone?, The 700 Mhz Club