Android Pit says Samsung's next great Android super phone could in the form of an 11.6" Samsung tablet. The massive 11.6" display may feature 2560×1600 pixel resolution and could be driven by a 2 GHz Exynos 5250 dual-core processor.
Last year's Mobile World Congress saw Samsung introduce the Galaxy S2, notes Android Pit, which became a huge, world-wide hit. Samsung sold five million Galaxy S2s just in South Korea since the phone's late April debut, accounting for 1 in 4 of all smartphones sold in South Korea.
The Galaxy S3, Samsung's smartphone follow-on ,could have similar resolution and processing power with a Samsung Exynos 4412 chipset, a quad-core 1.5GHz processor, or a Exynos 4212 chipset, a dual-core ARM9 chipset. The S-3 would likely feature Ice Cream Sandwich with a 4.5″ screen and 4G connectivity.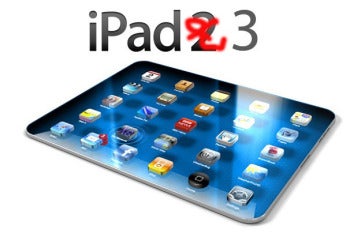 Meanwhile, rumors abound for the iPad 3. Apple's anticipated A6 processor may be a quad-core or a more power-efficient dual-core processor. Many are hoping for a "Retina" display, doubling the current iPad's resolution to 2048-by-1536. DigiTimes says it's scheduled to launch at the end of the first quarter (March).