Chipmakers are preparing for production of Apple's sixth-generation iPhone, but supply is tight for the 28-nanometer process at Taiwan Semiconductor Manufacturing Company, supply chain providers tell DigiTimes.
Qualcomm alone needs about 10,000 28nm 12-inch wafers, or one-third of 28nm capacity at TSMC, for the production of 4G chips for iPhones, not mention the additional supply of 4G chips to other clients, revealed the sources. Nvidia also takes up about 10,000 units of 28nm wafer capacity at TSMC, leaving Broadcom, TI, Altera, Xilinx and other chipmakers to share the remaining 28nm wafers, said the sources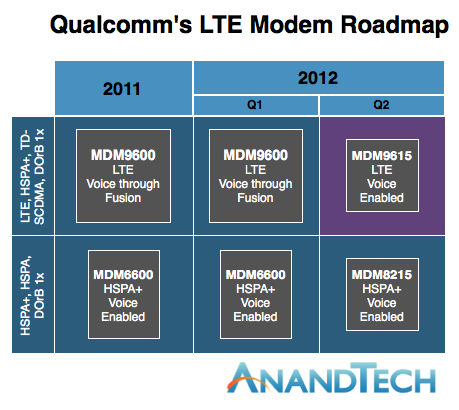 Among the parts Apple is expected to utilize for the upcoming LTE-enabled iPhone 5 is Qualcomm's "MDM9615″ LTE chip, which supports CDMA, TD-CDMA, and TD/FD-LTE. Current Snapdragon S4 processors benefit from integrated radios, but the MDM9615 radio is Qualcomm's first that can provide LTE voice and SMS functions without utilizing the processor.
Analysts at Barclays also said at the end of May that Apple had "locked down" suppliers of important radio chips from Skyworks, Avago Technologies, and TriQuint.
The iPhone 5 seems likely to be a "world phone", operating on 3G GSM or CDMA networks as well as 4G networks using LTE Time Division or Frequency Division.