A stuck solar array on the Intelsat 19 broadcasting satellite dislodged itself last week, reports Spaceflight Now, but engineers will not know how much of the craft's mission can be accomplished until its communications payload is activated.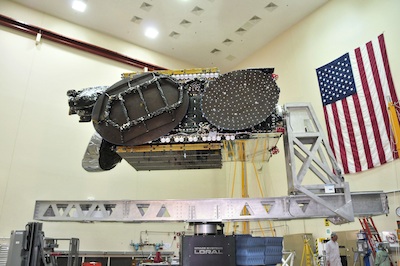 Officials believe Intelsat will have access to a significant portion of the satellite's communications payload, which includes 34 Ku-band and 24 C-band transponders.
But Intelsat will not know exactly how much of the payload can be operated until engineers determine the performance of the solar panel, which may still contain damage.
Intelsat 19 was intended to distribute video and television services across the Asia-Pacific region from a position along the equator at 166 degrees east longitude. The craft was built to replace the Intelsat 8 satellite launched in 1998.