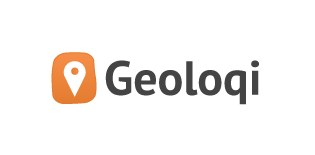 TechCrunch reports that Portland, Oregon startup Geoloqi, today announced that it has been acquired by Esri.
Geoloqi has developed a platform for developers to add location-based features to their apps, while Esri provides online mapping solutions for developers and geographic intelligence for businesses and governments. The terms of the agreement were not disclosed.
ESRI will anchor a new Esri Research and Development Center in Portland, with Amber Case, CEO of Geoloqi, becoming the director of the new R&D center.
Jack Dangermond co-founded the Environmental Systems Research Institute (ESRI) with his wife Laura in 1969. Esri's ArcGIS refers to its suite of GIS software products. Their products (particularly ArcGIS Desktop) have more than 40% of the global market share.
Geoloqi provides geofencing, or the ability to trigger actions when you reach a specific location, and Geoloqi's SDK offers a way for developers to manage battery consumption, explains VentureBeat.
Geoloqi says their Software Development Kit for iOS and Android is the quickest way to get started integrating location features into an application.
Geoloqi can now provide an address instead of a latitude and longitude. Internally, the Geoloqi API geocodes the address using the ArcGIS Geocoding service and finds the latitude, longitude and chooses an appropriate size for the trigger. This service will be live at the end of the day on Oct 15th.
In the future, Geoloqi products and services will be integrated into ArcGIS online and be available through a new developer-friendly pricing model similar to the existing Geoloqi model. The intent is to continue to improve products and services as they are rolled into the new combined platform.
In other news, OpenStreetMap held their State of the Map conference in Portland last weekend. It brought together people who care about advancing the world's largest free community map resource. The Knight Foundation recently awarded a $575,000 grant to the MapBox team to make it easier to add and edit data, get data out of OSM and into maps, and coordinate with the the OSM community.
WhereCampPDX a free, volunteer-created unconference happened simultaneously in Portland this weekend. WhereCampPDX organizers worked closely with SOTM organizers to avoid overlap and be as complimentary as can be.
This year's keynote address for WhereCampPDX5 was given by Dr. Sean Gorman, Chief Strategist for ESRI's DC Development Center. Dr. Gorman is a researcher and practitioner in the field of data science with a specialty in location based analytics. Previously he was the founder of GeoIQ, which was subsequently acquired by ESRI.
Also in Portland, the 2012 annual North American Cartographic Information Society (NACIS) conference will be held October 17th-19th at The Doubletree (Lloyd Center).