U.S. Ambassador Terry Kramer has reiterated the USA's "hands off" message of the Internet at the World Conference on International Telecommunications (WCIT), reports Reuters. Inter-governmental regulation of the internet could deter investment, raise costs for consumers and hinder online access, he said.
A joint proposal from the United States and Canada aimed at keeping Internet regulations out of a global telecommunications treaty failed to secure early approval from other countries on Tuesday, but talks will continue on the matter, according to The Hill.
"We are concerned some of the proposals could create an investment environment that is very tenuous," Kramer told Reuters on Wednesday. "We need to be very mindful that we are not creating new, much greater problems than we are solving."
One proposal that Kramer says he is opposing was put forward by the Russian Federation (pdf).
"Candidly, we were very concerned with the Russian proposal. I think it was the most stark in nature of all the proposals that have been put out, because it basically is proposing Internet governance managed either by the ITU or the national government. There are traffic routing proposals in there that would open the door to potential censorship, which obviously we don't agree with," he said.
Paul Conneally, the head of communications for the International Telecommunication Union (ITU), said that the Russian proposal does not call for global regulation.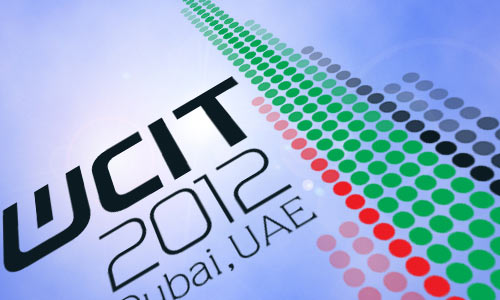 About 150 countries are gathered to renegotiate an ITU treaty which was last updated in 1988 before the internet and mobile phones transformed communications.
Related Dailywireless articles include; Google Petitions ITU for "Free & Open Internet", 2012 ITU World Telecom Meeting, WRC-12 Begins, 2012 World Radiocommunication Conference, World Radio Conference Wrap (2007), World Radio Conference Wrap (2007), WRC Wraps Up (2003), EU: Global LTE Roaming at 1.8 GHz