Samsung Electronics said global sales of its Galaxy S smartphone line have now surpassed 100 million, a milestone that highlights Samsung's position at the top of the smartphone heap.
Samsung said the original Galaxy S, achieving 10 million sales during the first
seven months after its launch in June 2010, and now has racked up 24 million sales; the S II, released in 2011, has 40 million; and the S III, released in 2012, has achieved more than 40 million unit sales as well. Sales of the Galaxy S3 had reportedly hit 20 million in just over three months of its launch.
Apple's iPhone reached the 100-million mark in March 2011, nearly four years after the introduction of the first iPhone in 2007.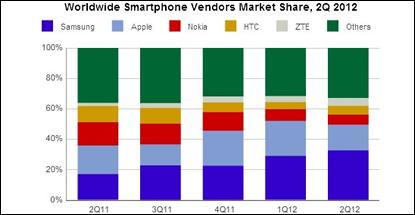 Samsung is expected to unveil the Galaxy S IV at the Mobile World Congress in Barcelona, Spain, next month.