Rep. Greg Walden (R-Ore.), chairman of the House Communications and Technology subcommittee, proposed legislation on Tuesday that would make it the official policy of the United States government to promote a free Internet, reports The Hill.
Walden announced his draft bill (pdf) during a hearing to scrutinize international efforts to regulate the Internet.
Last year the U.S. House of Representatives and the U.S. Senate unanimously approved a resolution directing the U.S. delegation in Dubai to support the multi-stakeholder model and express the United States' unwavering support of Internet freedom. This resolution commits this resolve to law, according to Walden.
The new draft legislation would make it formal U.S. policy to "promote a global Internet free from government control and to preserve and advance the successful multi-stakeholder model that governs the Internet."
An agreement to update 24-year-old United Nations telecommunications rules was approved against the opposition of countries including the U.S. and the U.K., reports Bloomberg. US officials walked out on the talks on concerns about Internet regulation and censorship.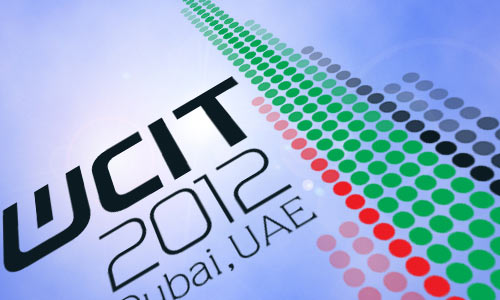 About 150 countries gathered in Dubai late in 2012 to renegotiate an ITU treaty which was last updated in 1988 before the internet and mobile phones transformed communications. The treaty is set to go into effect in January 2015.
It is unclear what kind of practical impact Walden's bill would have. A committee aide said the measure would not empower people to sue to overturn any government regulations.
Meanwhile, critics say Walden is against the free internet in the United States. He opposed the FCC adding any new free, unlicensed spectrum in the new 600 MHz band.
"What I cannot support is the unnecessary expansion of unlicensed spectrum in other bands needed for licensed services, especially at the expense of funding for public safety," said Chairman Walden.
Walden estimated that the FCC's plan to reserve unlicensed spectrum blocks could cause the federal government to forgo an estimated $7 billion in revenue.
"Unlicensed spectrum has a powerful record of driving innovation, investment and economic growth – hundreds of billions of dollars of value creation for our economy and consumers," FCC Chair Julius Genachowski told the committee in December, 2012.
Democrats generally voiced support for the FCC's mix of licensed and unlicensed spectrum, while Republicans like Walden generally opposed more unlicensed spectrum in the 600 MHz band.
Related Dailywireless articles include; USA to ITU: "Hands Off the Internet", Google Petitions ITU for "Free & Open Internet", 2012 ITU World Telecom Meeting, WRC-12 Begins, 2012 World Radiocommunication Conference, World Radio Conference Wrap (2007), World Radio Conference Wrap (2007), WRC Wraps Up (2003), FCC Supports National White Space Networking , War 2.0 for Unlicensed Spectrum, Congressional Battle over Unlicensed Spectrum, FCC: TV Auction in 2014, Spectrum War: Unlicensed, Shared and Auctioned, White Space Radio using 802.11af Demoed,