DSL Reports says that despite findings from an independent consultant that reported West Virginia wasted millions on a broadband expansion effort that effectively built a private, taxpayer-funded fiber network for Frontier Communications, the governor's office abruptly canceled a 2011 follow-up state audit of the $126.3 million project.
The Charleston Gazette reports Gov. Earl Ray Tomblin's office said it dropped the ICF audit because Frontier "answered or addressed" issues raised in a memo produced by an out-of-state independent consulting firm.
ICF's document was so scathing of the state government's handling of federal broadband stimulus funds, the governor's office kept it secret until a copy was independently leaked to the Charleston newspaper. The governor's office said it initially withheld the "internal memorandum" produced by Vienna, Va.-based ICF International because it proved "embarrassing to some people."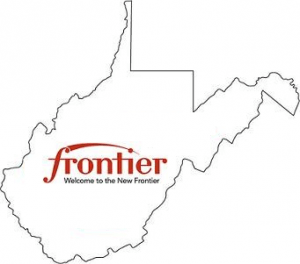 Among ICF's findings:
Taxpayers underwrote the construction of a Frontier Communications' owned and operated fiber broadband network so fragmented in its construction, the only entity likely to benefit is Frontier Communications;
ICF found West Virginia's broadband grant program created an "unintended monopoly" for Frontier Communications, and an unusable 'open access' network except for Frontier;"
Frontier's documentation and expense reports, submitted for reimbursement by taxpayers were inadequate and could have resulted in double billing;
Frontier overbuilt its network with excessive numbers of fiber strands three to six times above industry standards, driving up construction costs.
Frontier's called the ICF report "worthless" and accused the consultant of using inaccurate and stale comments that repeat "previously repudiated allegations.
This year, the National Telecommunications and Information Administration released a report comparing broadband access in rural areas, and the gap between rural and urban broadband access.
The National Broadband Map (NBM) is a searchable and interactive website that allows users to view broadband availability across every neighborhood in the United States.
The NBM was created by the National Telecommunications and Information Administration (NTIA), in collaboration with the Federal Communications Commission (FCC), and in partnership with 50 states, five territories and the District of Columbia. The NBM is part of NTIA's State Broadband Initiative. The NBM is updated approximately every six months and was first published on February 17, 2011.
Meanwhile, efforts to built community fiber networks continue.
MuniNetworks.org, says they provide resources to get educated about what other communities have done. The site has compiled information about municipal broadband initiatives across the country, and have compiled a community fiber map of the USA. The goal is to create a comprehensive resource for community organizers. Users can explore the projects in different states through the Community Network map.
One of the biggest obstacles organizers are likely to face are laws discouraging or preventing governments from competing with private broadband providers. So far 19 states have passed such laws.
MuniNetworks.org is apparently unrelated to Muniwireless.com.
The Bill & Melinda Gates Foundation has estimated it would cost $5 billion to $10 billion just to wire the nation's "anchor institutions" with fiber-optic cable. Bringing fiber to every US home would cost in excess of $100 billion. According to a Goldman Sachs analyst, the cost of nationwide fiber-to-the-home is $140 billion.
Fiber cost Verizon about $4,000 per home to connect, before it halted FiOS buildout. Fiber to the Home generally costs consumers over $100 per month, with penetrations around 20%.
Of course the cheapest route to broadband is wireless.
The wireless spectrum with the longest range and penetration is the 600 MHz band, with over 120 MHz now becoming available. That UHF spectrum is currently controlled by television group owners – who use it without paying one dime to the US Treasury. The FCC is required to raise money to pay off the $25 billion FirstNet first responder LTE network.
You don't have to be a telecommunications genius to solve the problem of ubquitous broadband nationwide.
If 40 MHz of the 120 MHz were available for unlicensed use – and dedicated to both communities and citizens – perhaps $100 billion could be saved. With 40 Mhz, cities should be able to deliver 150 Mbps or more on each sector, covering 10 square miles.
Reserving 40 MHz for "unlicensed" use by municipalities might be seriously considered by Tom Wheeler, the presumed new FCC chair.
As the previous chairman of the cable lobby (NCTA) and wireless lobby (CTIA), Tom Wheeler may be an effective lobbyist for the future of telecommunications in the United States and The World.
Disrupting the trillion dollar telecommunications business in the United States could be a good thing. It would save $100 billion over fiber plant. Deliver ubiquitous public services. Benefit everyone.
Cheap and ubiquitous wireless broadband ($10-$20/month) could stimulate the economy and generate income that can be taxed.
Wireless broadband is our best shot at delivering a cost/effective, broadband economy. The 600 MHz band could change everything.
Related Dailywireless Fiber articles include; Austin Likely Getting Google Fiber , Seattle's Gigabit Fiber CityNet, Chicago Announces Free WiFi in Parks, Google Fiber Launches in Kansas City, Google: Fiber to the Home?, Small Cells for Cisco, Sprint to use Light Radio for Small Cells, Street light Provides Wi-Fi, Cell Coverage, Hotspot 2.0, RUS Awards $1.2B for Broadband, City Fiber Strategies, US Broadband Sub Count, Hawaii Plans Broadband Initiative, Unlicensed Muni Broadband: Take Two?, Ten Largest Data Centers, The Fiber Utility, 1 Gbps Fiber Comes Home, Google Takes Over iProvo Fiber Net, Trouble in UTOPIA?, NSA's Utah Data Center, UTOPIA: FTTH Now Focused on Business, FiOS: Too Risky?, Municipal Fiber: Fits and Starts, Be Your Own Fiber Net, RUS Awards $1.2B for Broadband, City Fiber Strategies, US Broadband Sub Count, Hawaii Plans Broadband Initiative, Unlicensed Muni Broadband: Take Two?, Ten Largest Data Centers, The Fiber Utility, 1 Gbps Fiber Comes Home, City Fiber Networks, National Broadband Policy?, Connecting the Nation, Utopia Spreads,