Endangered rhinos in Kenya are being monitored with the aid of several Raspberry Pi computers, reports the BBC.
The Raspberry Pi is a credit-card-sized single-board computer developed in the UK by the Raspberry Pi Foundation with the intention of promoting and teaching basic computer science in schools.
The small self-contained cameras are being placed near water-holes and on game trails. They use Raspberry Pi and motion sensors to monitor the area, snap images as animals or people pass by, and upload the pictures via the Iridium satellite network. They can be seen by the Instant Wild project.
The Instant Wild project is a collaboration between the Kenyan Wildlife Service, the Zoological Society of London and technology development firm Cambridge Consultants, which built the cameras.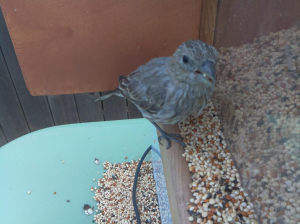 In related developments, The Tweeter Feeder is a RasberryPI bird feeder camera that uses WiFi. A PIR (passive infra-red) sensor detects a bird and triggers the camera. Photographs are then uploaded to Twitter.
Passive Infrared only responds to warm-body heat; so if a leaf blows in front of the assembly, nothing will trigger, but the sensor will detect a bird and trigger the camera.
Manifold's blog has information on the development of the Feeder Tweeter, while the Feeder Tweeter web site includes an area for developers with a hardware list, wiring diagrams, links to all the code you'll need on GitHub.
This week Google announced a tool called Coder for Raspberry Pi.
Coder is open source, so users can develop their own apps for the web and then host them on a miniature server located directly on the Raspberry Pi. The cost for the DIY programming project, using Google's recommended materials, is under $50.