A panel appointed by President Obama to review the government's surveillance activities has recommended that the National Security Agency no longer keep a database of virtually all Americans' phone records, reports the Washington Post, and that decisions to spy on foreign leaders be subjected to greater scrutiny.
The 308-page report (PDF) was issued by the White House Wednesday in an effort to restore public confidence in the nation's spying apparatus.
The report from the five-member Review Group on Intelligence and Communications Technologies, included moving the NSA's information assurance directorate–its computer defense arm–outside the agency and under the Department of Defense's cyber policy office.
The panel is urging that Congress pass legislation to end the NSA's storage of phone records–estimated by some former officials to number more than 1 trillion, and to mandate that the phone companies or a private third party maintain the data instead, reports the Washington Post.
Access to the data would be permitted only with an order from the Foreign Intelligence Surveillance Court based on reasonable suspicion that the information sought is relevant to an authorized terrorism investigation. Each phone number that the NSA wants to search on would require a court order.
The panel said it did not find evidence to support reports that the US government intentionally introduced "backdoors" to encryption software, but it recommended that the US government make it clear that the NSA will not undermine global encryption standards or demand changes to any products and services to make it easier for the agency to collect user data.
"We are not in any way recommending the disarming of the intelligence community," said Michael Morell, former Deputy Director of the CIA and one of five members of the President's Review Group on Intelligence and Communications Technologies, in a press conference.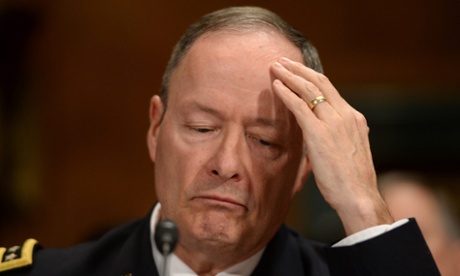 CBS's 60 Minutes on Sunday provided a forum for NSA officials to push back against criticism say skeptics like The Guardian.
"We're concerned that the panel appears to allow the NSA to continue the mass collection of emails, chats and other electronic communications of Americans under the pretext that the NSA is 'targeting' foreigners overseas," said EFF Activist Trevor Timm.