Barcoding and AeroScout have partnered to deliver a hybrid RFID solution that combines passive and active RFID. By merging the best features of both active and passive radio frequency identification, AeroScout says their system creates one, unified solution for tracking assets.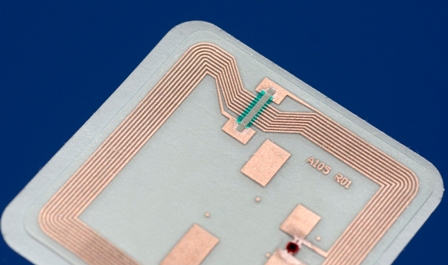 Active RFID from AeroScout use AeroScout's Wi-Fi-based, active RFID tags. They transmit signals to standard wireless access points via their own internal power supply. Active RFID technology is used for real-time location tracking of high-value and high-impact mobile assets.
Passive RFID from Barcoding collects and transmits the same location and status information as active RFID, but rely on readers to pick up their signal and to supply the power. Passive RFID is used for tracking a high volume of lower-cost items that exist within an area where chokepoint/gateway detection is sufficient.
AeroScout's MobileView software collects and aggregates the real-time data from active and passive RFID technologies to determine the asset's location, condition and status.
Barcoding and AeroScout will showcase their RFID solutions at Modex 2014, to be held March 17-20, at the Georgia World Congress Center in Atlanta. Many announcements and products are expected this week and a free MODEX 2014 mobile app is available.