According to the Chicago Sun Times, the state of Illinois is now trying to get $2 million in grant money back from Gigabit Squared, the company that promised 1 Gigabit fiber optic connectivity to the city of Chicago.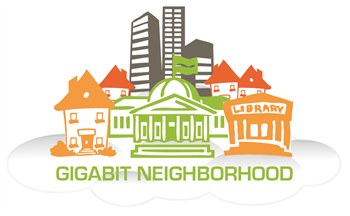 A $2 million grand from the state for Gigabit Squared's pilot project was matched by the University of Chicago providing $1 million and committing to work with various organizations – community-based and philanthropic – to raise an additional $1 million for this effort, which leveraged a $5 million private commitment from Gigabit Squared's Gigabit Neighborhood Gateway Program.
In its first phase, the project promised to bring gigabit speed fiber to over 4,825 residents, businesses, schools, and healthcare institutions and will create more than 50 new jobs.
Gigabit Squared, a Cincinnati-based company that last May touted the high-speed project in nine South Side communities, "has lied repeatedly" about its intentions and may have spent only $250,000 of the grant money for legitimate purposes, said David Roeder, spokesman for the Illinois Department of Commerce and Economic Opportunity, which issued the grant.
Gigabit Squared's response is much like its response to the problems it encountered in Seattle, notes DSL Reports:
"Gigabit Squared's new leadership team has a proactive, open, and honest dialogue with the State of Illinois to move towards a positive resolution of the project. This has included access to the company, its records, leadership, and meeting every deadline provided as part of the State's normal review process."
"We are particularly puzzled by the comments regarding our delaying the process which is contrary to both verbal and written comments from the State indicating its appreciation for our openness and cooperation during this process," the statement said.
Chicago was the first recipient of the Gigabit Neighborhood Gateway Program where the University of Chicago, communities like Woodlawn, state, city and county government, as well as hospitals and schools combined with the private equity to fund the Gigabit Squared project.
Chicago is trying to encourage private investment in completing a high-speed fiber ring that would link existing and emerging tech centers and provide free WiFi in parks.
Gigabit Seattle, a broadband provider piggybacking on Seattle's government network, said it would charge $80 per month for Gigabit service. It planned to begin offering broadband fiber in pockets of the city last fall.
Seattle's fiber-network deal with Gigabit Squared is dead. Mayor Ed Murray has stated he's seeking other companies with a "more realistic financing mechanism" to lease the fiber and move forward with the program.
The company said they would use a combination of licensed and unlicensed spectrum between 11 and 60 Gigahertz to deliver a gigabit between the rooftops, as well as fiber to homes and businesses.
Related Dailywireless articles include; Gigabit Seattle: Late Paying Bills, Seattle's Gigabit Fiber CityNet, Gigabit Seattle: $80/mo, Chicago Announces Free WiFi in Parks, Chicago Gets 24 Broadband Proposals, Google Fiber Launches in Kansas City, Street light Provides Wi-Fi, Cell Coverage, Hotspot 2.0, Intel: Basestation in the Cloud,