Qualcomm is buying British Bluetooth chipset specialist CSR for $US 2.49 billion. Qualcomm said the deal will give it access to CSR's products, channels and customers in the connect car and Internet of Things markets.
CSR, which is short for Cambridge Silicon Radio, is a pioneer in Bluetooth and its silicon is in portable audio speakers and Apple-owned Beats headphones. CSR rejected a takeover bid from Microchip Technology in August. CSR's deal with Qualcomm is expected to close by the end of the summer of 2015.
Classic Bluetooth and Bluetooth Low Energy chips are quickly getting commoditized, but CSR is a pioneer of the short-range wireless technology and is now pushing CSRmesh, a ZigBee-like mesh technology built on Bluetooth. CSR sees CSRmesh as a linchpin for its foray into the IoT market, reports EE Times.
In July Qualcomm bought WiGig chipmaker Wilocity, a move designed to enable Qualcomm to easily integrate the 60 GHz Wi-Fi technology into its mobile platforms to enable wireless streaming of 4K video for mobile and settop devices. Qualcomm also developed AllJoyn, an open-source platform that allows devices to share information with other nearby devices.
White space technology in the UK was among the first of its kind in Europe. Their pilot projects utilize unused terrestrial TV broadcasting channels (from 470 MHz to 790 MHz).
The Weightless specification, an open wireless standard, was originally developed for television White Spaces (unused channels in the television band). The Weightless-W spec works in TV White Spaces, but TV channels are not available everywhere and sometimes the full feature set is unnecessary.
For this reason the Weightless SIG is developing a variant called Weightless-N. The two variants of the Standard, Weightless-W (for White Spaces) and Weightless-N (for the unlicensed ISM band) will coexist offering benefits to developers and users according to their specific use cases. Weightless-N will typically be deployed in unlicensed spectrum in the region 800-900MHz such as the 868MHz band in Europe and the 900MHz ISM band in the US. It is also designed to work in licensed spectrum around these frequencies.
The Weightless connectivity platform was developed by Neul (the Gaelic world for 'cloud'). It was first targeted at the TV white spaces (TVWS) spectrum, but extending the spec to 900MHz and other bands (including licensed) requires some modificiations. The unlicensed bands are narrower than those found in TVWS, and that required some changes to the air interface which are found in Weightless-N. Neul itself has released the first commercial chipset to support the would-be standard, called Iceni.
The Narrowband IoT is designed to work at sub-gigahertz frequencies as part of future 3GPP cellular standards for connecting low data rate devices that have exceptionally long battery life. There is great spectrum efficiency using just 200kHz. It will work at the 450, 850 and 900MHz frequencies used by GSM and at the lower frequencies that some LTE uses.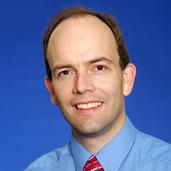 The CEO of the Weightless special interest group, Professor William Webb, offered up some comment on the launch of Weightless-N, saying "Enabling the vision of 50 billion connected devices requires chipset costs below $2, battery life of 10 years or more and a range of 5km or more to ensure ubiquitous coverage from a low cost network.
Chinese giant Huawei bought Neul for $125m last month. Huawei will reportedly build a "center of excellence" around Neul in the UK.
Weightless will likely compete with IEEE white space standards such as 802.11af and IEEE 802.22 for wireless white space networks.
The 802.11af standard, based on Wi-Fi like protocols, is designed for ranges up to 5 km, while the 802.22 standard is based on WiMax chipsets and incorporates polling, for wireless regional area networks with ranges up to 100 km.