Point and Shoots running Android 4.2 are dropping like cherry blossoms in the Spring. They offer built-in WiFi for local connectivity or posting to social networks and enable you to download apps from Google Play for advanced features such as HDR or timelapse, voice activation, or simply to watch videos, listen to music or use maps.
Nikon's new $350 Coolpix S810c, a compact point-and-shoot, runs Android 4.2.2 Jelly Bean, competing with Samsung's new Galaxy 2. The S810c features a 16 megapixel BSI-CMOS sensor, a 12x optical zoom lens with VR stabilization and built-in Wi-Fi. It replaces the Coolpix S800c.
The built-in Wi-Fi provide a simple way to directly share photos instantly with friends and family. When no external Wi-Fi network is available, users can also connect to a compatible smartphone or tablet.
The S810c offers 1080/30p HD video and built-in GPS, both offered in the preceding model, and adds a larger 3.7-inch touch screen LCD with 1.2 million dots of resolution. It also provides a headphone jack to play MP3s.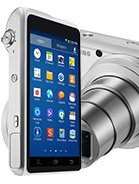 Samsung's $450 Galaxy Camera 2 is an ultra-compact shooter powered by Android 4.3 Jelly Bean that has the option of connections to a 3G or 4G network.
The Galaxy Camera 2 features a 21X (23-483mm equiv.) lens, a 1.6 Ghz Quad Core Exynos processor and has 2GB of RAM, 8GB of user memory, a microSD slot, and a 2000 mAh battery.
A 4.8-inch touch LCD display, xenon flash, and 1080/30p video recording with built-in Wi-Fi with NFC for easy photo sharing, plus GPS (with GLONASS), and Bluetooth 4.0.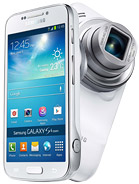 The Galaxy S4 zoom runs Android 4.2 and allows voice conversations. It's a $350 smartphone with a 10-1 zoom lens.
The Galaxy S4 zoom is more compact than the Galaxy Camera (with a shorter zoom), and features 1.5GB(RAM)+ 8GB(eMMC) with MicroSD up to 64GB. It has Wi-Fi a/b/g/n, Wi-Fi Direct, DLNA, Bluetooth 4.0 and NFC.
While far more images are captured with mobile devices than dedicated digital cameras, smartphones generally have tiny 1/3-inch or even 1/3.2-inch sensors which are smaller than the chips in even basic compact cameras and generally produce inferior image quality.
Having feature-packed Android Photo Apps available like Camera FV-5 and Camera ZOOM FX is handy, but they may take some time (if ever) to get optimized for the new Nikon camera.
Sony Xperia Z2 has supplanted Nokia's 808 Pureview as the best smartphone for mobile photographers, according to DxO Labs, an organization that analyzes camera quality. The iPhone 5S is the third-best smartphone for picture-taking, earning a score of 76 to tie the Xperia Z2′s predecessor, the Xperia Z1.
C/Net tested the Galaxy S5, HTC One M8 and iPhone 5S. While each handset had their strength and weaknesses, for the most part, the GS5 outperformed the One M8, with the iPhone 5S and GS5 usually neck and neck.